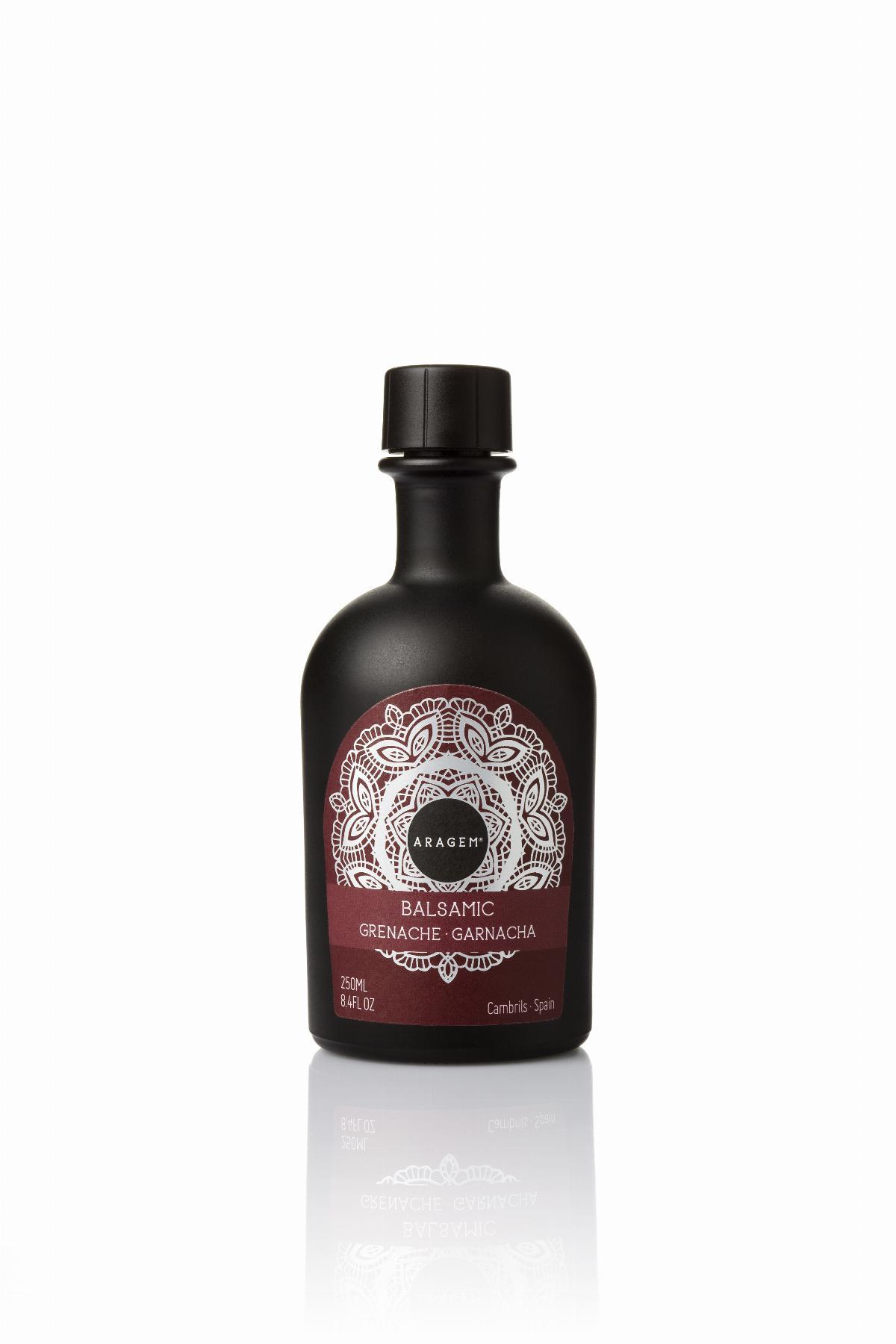 ×
Balsamic Vinegar of Grenache Aragem 250 ml
Price by unit - 0.60Kg.
Ref. BO000356
Characteristics
The balsamic vinegars (condiments) are products with an intense flavor and taste. We offer balsamic vinegars monovarietal of Gernache with must, which are a perfect bittersweet condiment. Presented in black ceramic bottle of 250 ml. Packaging awarded with Woldstar.
Nutritional information
Ingredients: wine vinegar, must and preservative. Allergen info: contains SULPHITES.
Nutritional Facts (100ml): Energy value 1004 kJ / 240 kcal, Fat 0g, of which saturated 0g, Carbohydrates 40g, of which sugars 40g, Protein 0g, Salt 0g.