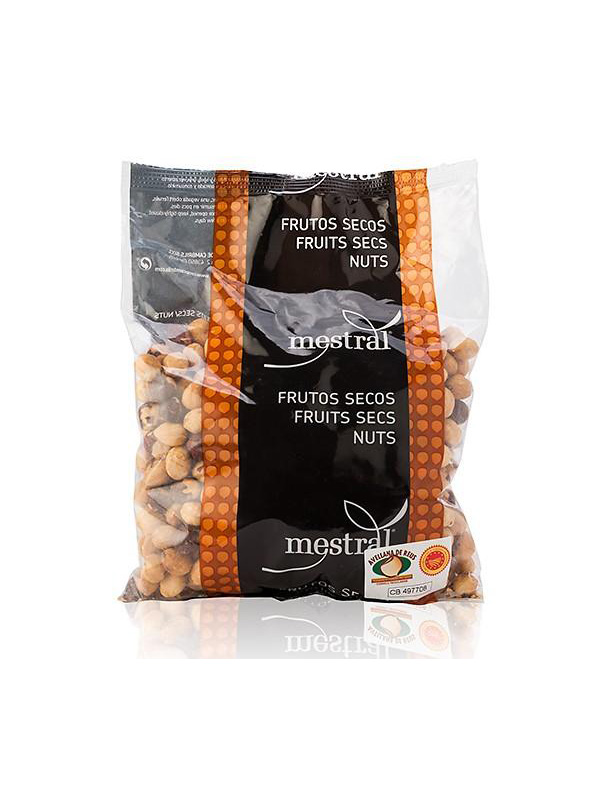 ×
Mestral Toasted Negreta Hazelnut 500 g
Price by unit - 0.60Kg.
Ref. BO000380
Characteristics
Hazelnuts of the negreta variety produced in the region of Baix Camp toasted in a traditional way and packed in bags of 500g of complex with a protective atmosphere.
Nutritional information
Nutritional Facts (100g): Energy value 2630 kJ / 628 kcal, Fat 60,7g, of which saturated 4,4g, Carbohydrates 16,7g, of which sugars 4,3g, Protein 15g, Salt 1,4g. Ingredientes: Almonds and salt. ALLERGEN INFORMATION: CONTAINS TREE NUTS (HAZELNUTS) Store olive oil in a dry, room termperature and dark place.