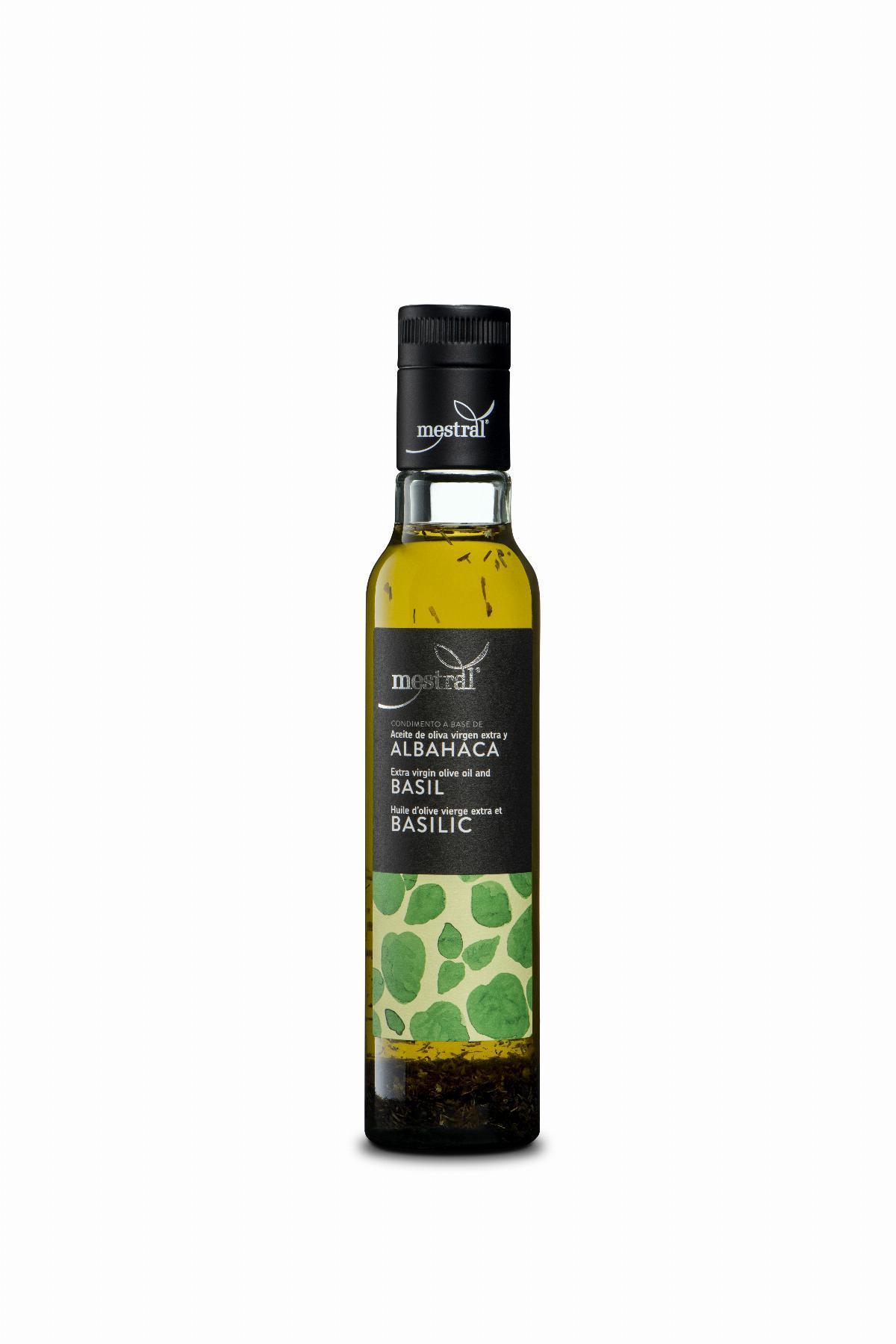 ×
Mestral Extra Virgin Olive Oil and Basil, bot. 250 ml
Price by unit - 0.51Kg.
Ref. BO000414
Characteristics
Extra Virgin Olive Oil infused with basil. Tradicitional Condiments for the 21st Century. Product line of flavoured olive oils made with top quality ingredients. Ideal for pizza, pasta, rice, salads, eggs and meats.
Nutritional information
Nutritional Facts (100ml): Energy value 3441 kJ / 837 kcal, Fat 93g, of which saturated 13g, Carbohydrates 0g, of which sugars 0g, Protein 0g, Salt 0g. Store olive oil in a dry, room temperature and dark place.
---
Calculate management and delivery costs
If your country does not appear in the list, please send an e-mail to mestral@coopcambrils.com or call +34 977 369 511, and we will let you know the food customs requirements and the shipping costs.