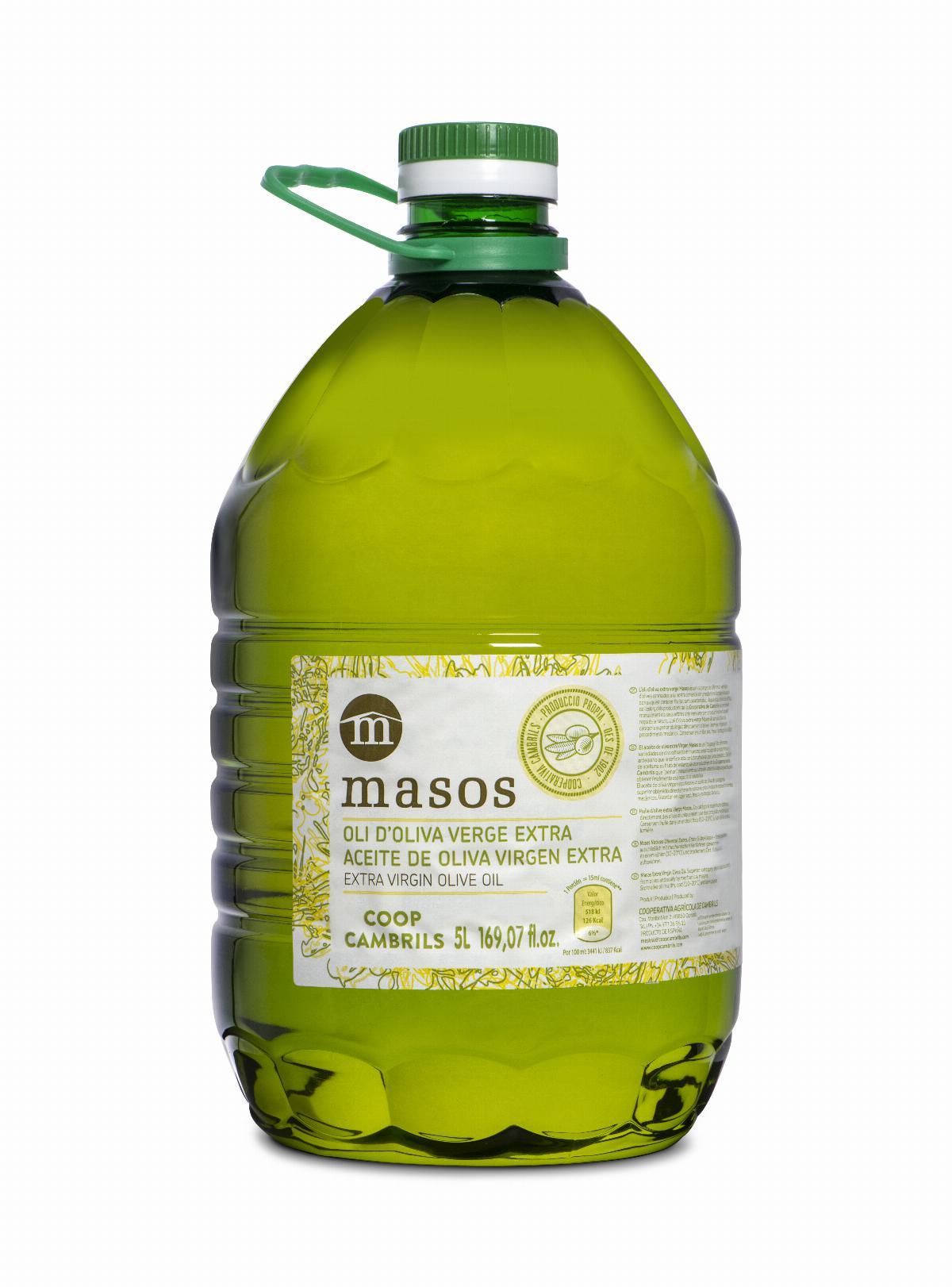 2 X Extra Virgin Olive Oil "Masos" PET 4L Coupage Arbequina
price per box of 2 units - 7.80Kg.
Ref. BO000508
Characteristics
Fa més de 10 anys que a la Cooperativa de Cambrils fem aquest oli d'oliva verge extra coupage. Inicialment el seu consum era únicament a nivell local fins que el 2011 vam crear la marca i vam presentar Masos per proporcionar-li una significació comercial. "Masos" és una partida de Cambrils on fa segles que s'hi cultiven oliveres. Aquest OOVE l'elaborem amb un mínim d'un 50% d'oli de la varietat arbequina completat amb oli de la resta de varietats que cultivem a la nostra zona (farga, sevillenca i empeltre). El resultat final és un OOVE amb una acidesa inferior al 0,4%, equilibrat, fàcil al paladar i amb una excel·lent relació qualitat/preu.

Informació nutricional (per 100ml): Valor energètic 3441kJ / 837kcal, Greixos 93g, de les quals saturats 13g, Hidrats de carboni 0g, dels quals sucres 0g, Proteïnes 0g, Sal 0g. Conservar en lloc sec, fresc i protegit de la llum. Anàlisi químic (valors màxims): Acidesa 0.4% | Índex de peròxids 15 meq/kg | K270 0.15 | Ceres 150 mg/kg.
---
Calculate management and delivery costs
If your country does not appear in the list, please send an e-mail to mestral@coopcambrils.com or call +34 977 369 511, and we will let you know the food customs requirements and the shipping costs.