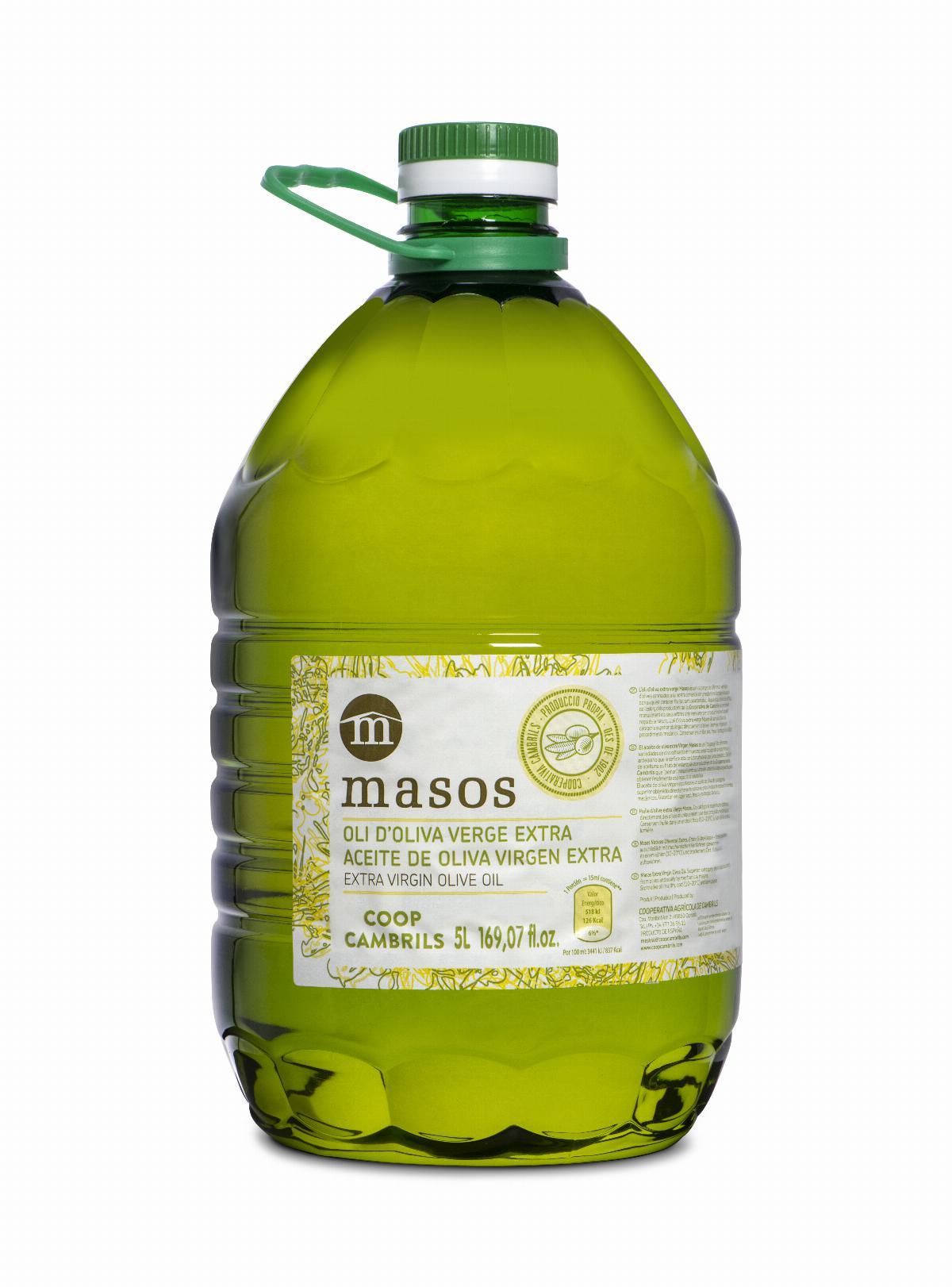 2 X Extra Virgin Olive Oil Masos PET 4 L Coupage Arbequina
Price per box of 2 units - 7.80Kg.
Ref. BO000508
Characteristics
It has been more than 10 years since the Cooperative of Cambrils dumped this coupage extra virgin olive oil. Initially its consumption was only at the local level until 2011 when we created the brand and presented Cortijos to provide it with commercial significance. "Cortijos" is a part of Cambrils where olive trees have been cultivated for centuries. We make this EVOO with a minimum of 50% oil from the Arbequina variety, supplemented with oil from the rest of the varieties that we grow in our area (forge, Sevillanca and empeltre). The final result is an EVOO with an acidity of less than 0.4%, balanced, easy on the palate and with an excellent quality/price ratio.
4 liter bottle.
Nutritional information
Nutritional information (per 100ml): Energy value 3441kJ / 837kcal, Fats 93g, of which saturated 13g, Carbohydrates 0g, of which sugars 0g, Proteins 0g, Salt 0g. Store in a dry, cool place and protected from light. Chemical analysis (maximum values): Acidity 0.4% | Peroxide value 15 meq/kg | K270 0.15 | Waxes 150 mg/kg.
---
Calculate management and delivery costs
If your country does not appear in the list, please send an e-mail to mestral@coopcambrils.com or call +34 977 369 511, and we will let you know the food customs requirements and the shipping costs.