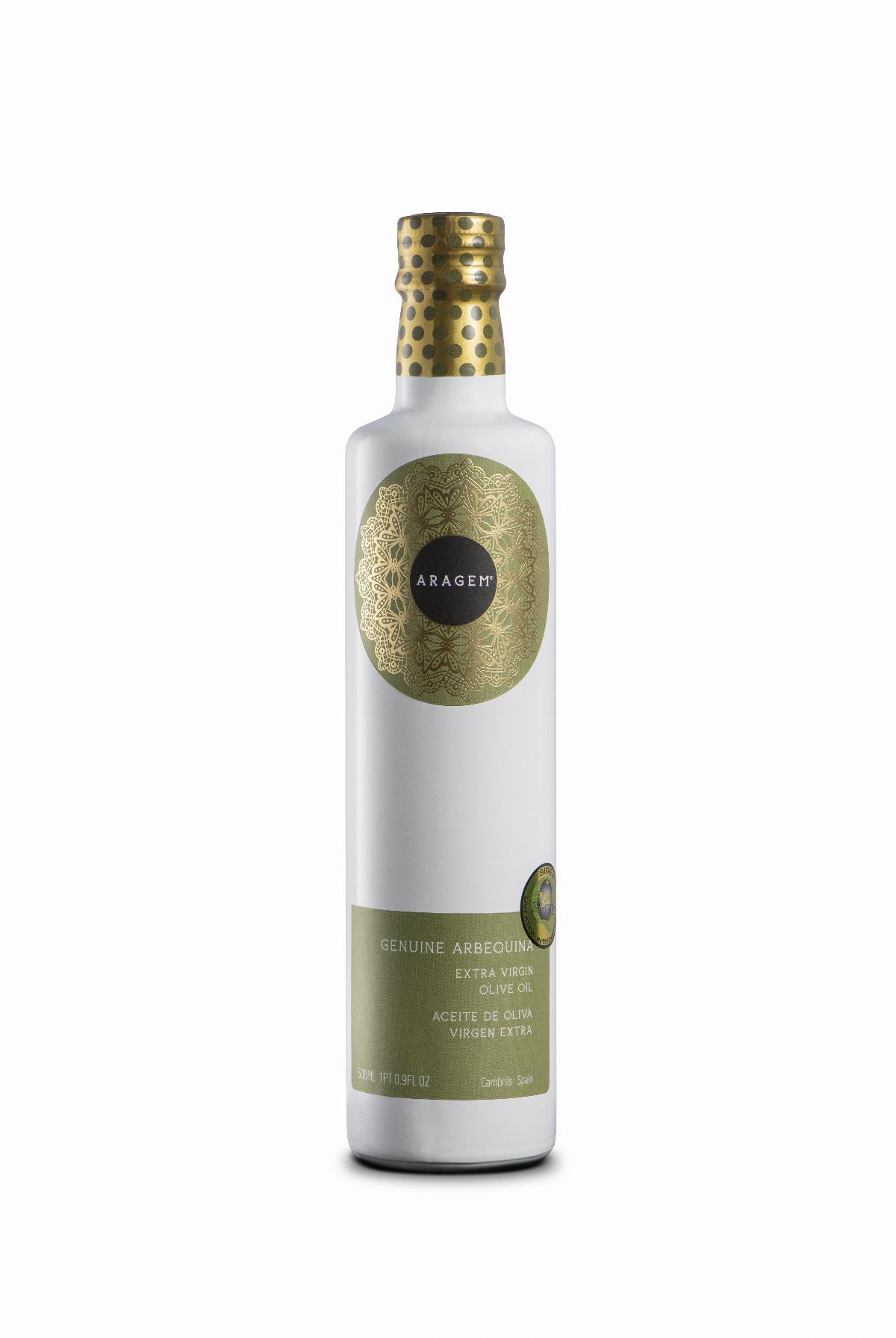 ×
6 X Extra Virgin Olive Oil Aragem ceramic bot. 500 ml 100% Arbequina
Price per box of 6 units - 5.42Kg.
Ref. BO000512
Characteristics
EVOO from Arbequina variety, very fruity and balanced. Packaging awarded with Worldstar composed per a gift pack and ceramic bottle of 500 ml.

Aragem is a tribute to our ancestors. They have passed from one to next generation the culture of the Mediterranean diet. Their daily efforts in the field, taking care of the crops, the choice of quality products and the combination of the exact proportions in the kitchen ... these are the elements that have made this, the healthiest diet.
Nutritional information
Nutritional Facts (100ml): Energy value 3441 kJ / 837 kcal, Fat 93g, of which saturated 13g, Carbohydrates 0g, of which sugars 0g, Protein 0g, Salt 0g. Chemical analysis (max.): Acidity 0.2% | Peroxide 15 meq/kg | K270 0.15 | Wax 250 mg/kg.

Store olive oil in a dry, room termperature and dark place.