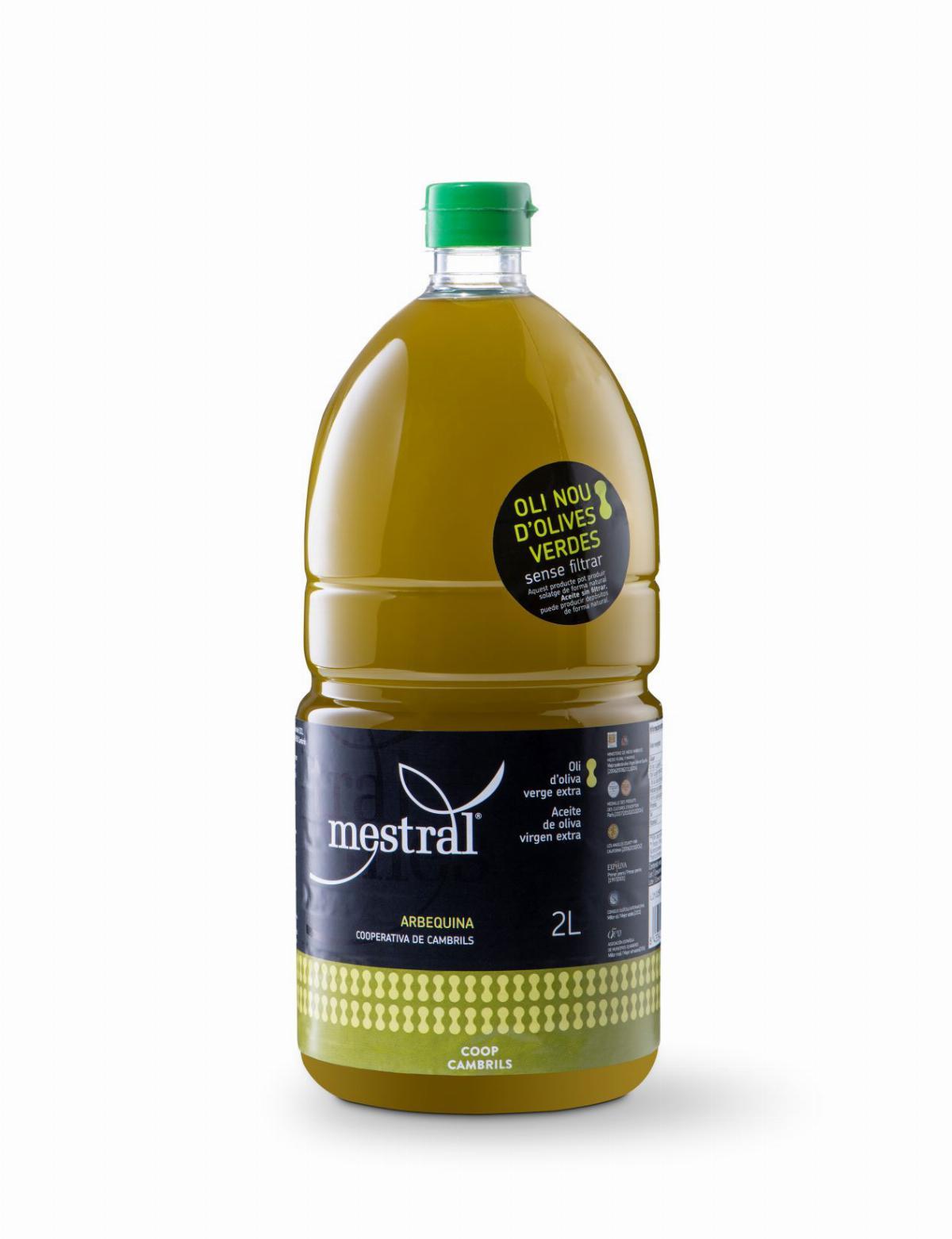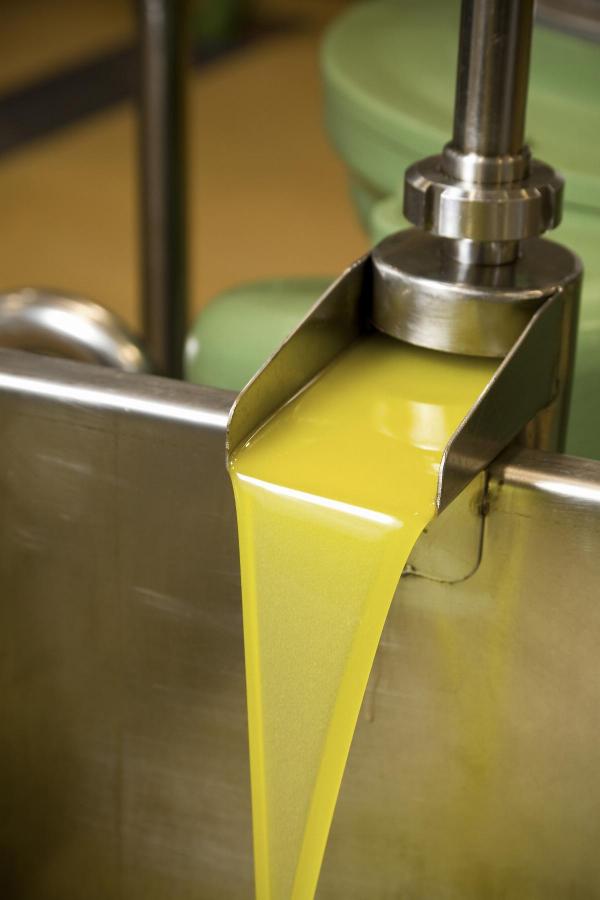 ×
6 X Extra Virgin Olive Oil Mestral UNFILTERED PET 2 L PDO Siurana - 2022
Price per box of 6 units - 11.89Kg.
Ref. BO000530
Characteristics
Extra virgin olive oil from the unfiltered stream of green olives produced with olives of the Arbequina variety, it is oil from the 2022 harvest and is on sale in a limited way. Formerly known as first pressing oil or jet oil. It is the true juice of olives, a fresh, green oil with a unique texture.

The Cambrils Agricultural Cooperative has IFS (2018), DOP SIURANA and local product certifications. OOVE Mestral has a maximum acidity of 0.2% and has been produced with exhaustive temperature control.

Conservation considerations. Given its characteristics, it must be consumed within a period of 2-3 months or to extend its life it is recommended to transfer the oil (change the container and remove the deposits).
Nutritional information
Energy value 3441kJ / 837kcal, Fats 93g, of which saturated 13g, Carbohydrates 0g, of which sugars 0g, Proteins 0g, Salt 0g. Store in a dry, cool place and protected from light. Chemical analysis (maximum values): Acidity 0.2% | Peroxide index 15 meq/kg | K270 0.15 | Waxes 150 mg/kg.
---
Calculate management and delivery costs
If your country does not appear in the list, please send an e-mail to mestral@coopcambrils.com or call +34 977 369 511, and we will let you know the food customs requirements and the shipping costs.