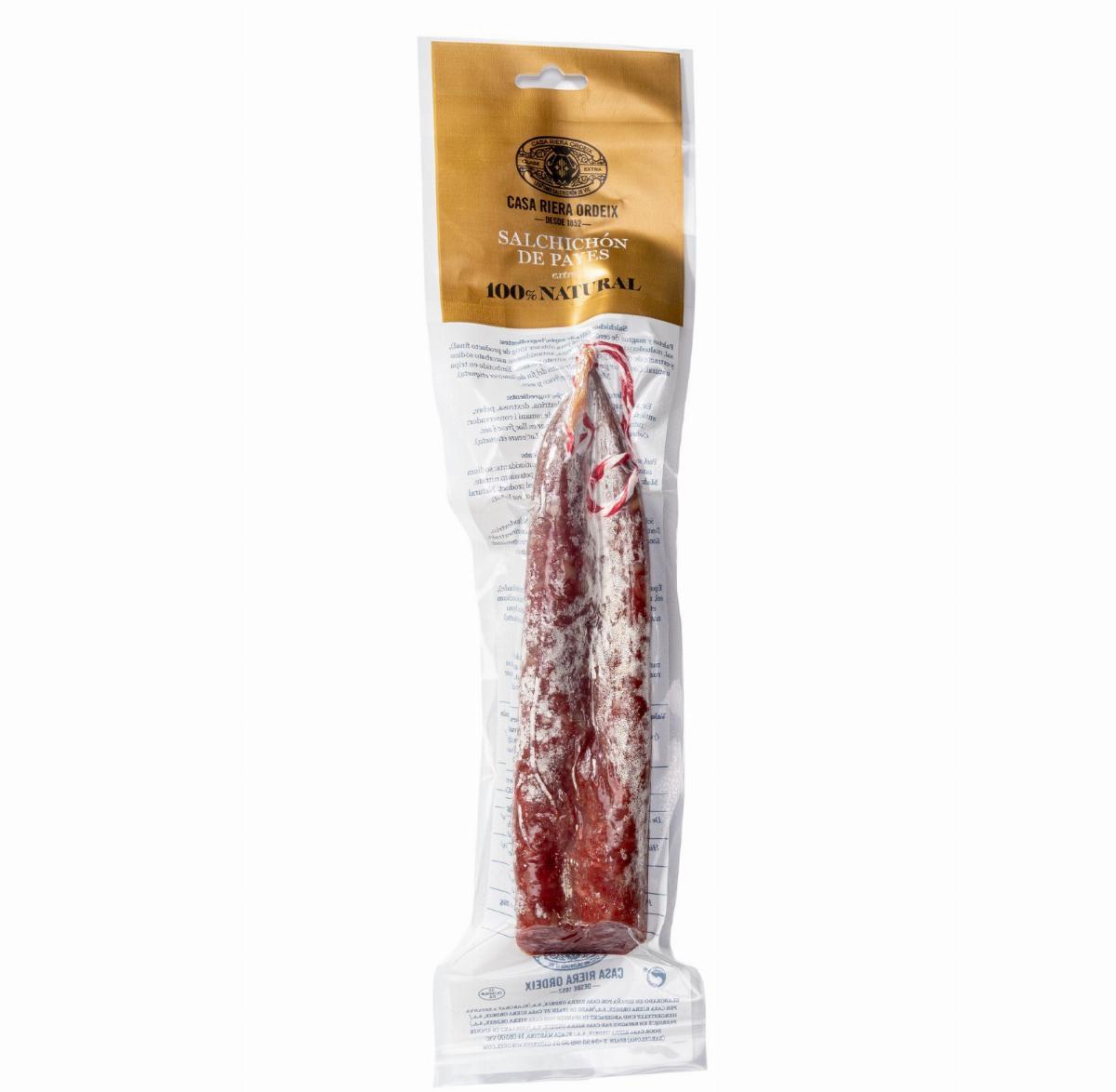 ×
Rustic Style Salchichon Casa Reira Ordeix from Vic vacuum packed 280 g
Price by unit - 0.50Kg.
Ref. EX000695
Characteristics
The Rustic Style Salchichón by Casa Riera Ordeix is a natural product with a unique taste and different cuisine blending tradition and innovation. Born in 1995 will bring the traditional Salchichón to all guests. It stands out for its flavour, its thickness and colour. And now can also be found in the Peppered variety.

The Casa Riera Ordeix Rustic Style Salchichón is a traditional product with a controlled drying process which has a unique and different taste.
Nutritional information
Ingredients: Pork shoulder and lean pork, salt, pepper, dextrose antioxidants (sodium ascorbate and rosemary extract and potassium nitrate preservative. Natural casing.

Nutritional information per 100g Energy: 1895 KJ (456 kcal), fats 35g (of which 14g saturated), protein 32g, carbohydrates 3.2 (of which sugars 3.2), salt 4.8g.

Gluten and lactose free