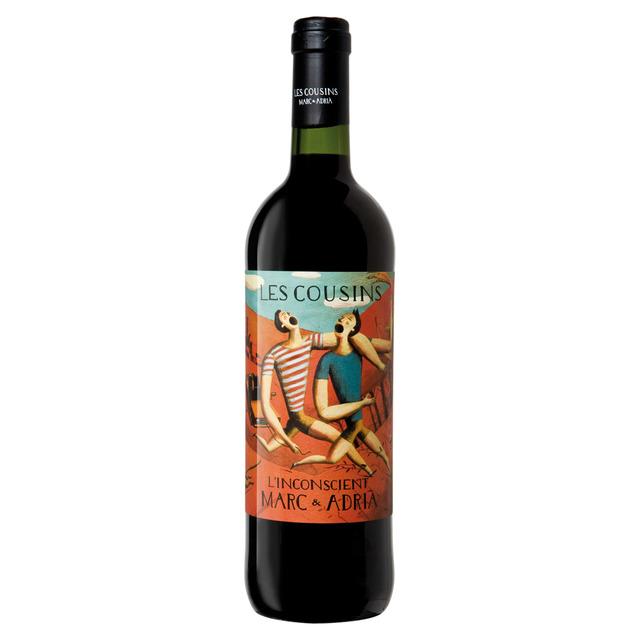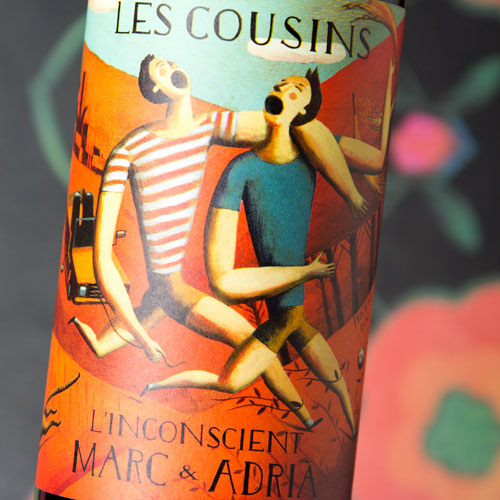 ×
Red Wine L´Inconscient Les Cousins 75 cl
Price by unit - 1.50Kg.
Ref. EX002518
Characteristics
Red wine Les Cousins ​​The inconsistent Marc & Adrià DOQ Priorat. (Porrera - Tarragona).

It is a coupage of Grenache, "Caranyana", Merlot, Cabernet, Syrah and Viogner aged in oak barrels for 12 months.

It has a nose full of red and black berries reminiscent of currants, blueberries and ripe raspberries, with notes of red licorice, caramel and a refreshing hint of rosemary. In the mouth it has a silky texture formed by round tannins that give volume and weight. Intense final notes of black fruit jam and a hint of dried bay leaf. A good freshness balances the whole and invites you to take another sip. Ideal served slightly fresh accompanied by red meats, mountain rice with mushrooms and cured goat and cow cheeses. A fantastic head priory. (Quim Vila / El Periodico).

Alcohol content 14% vol. Contains Sulfites.