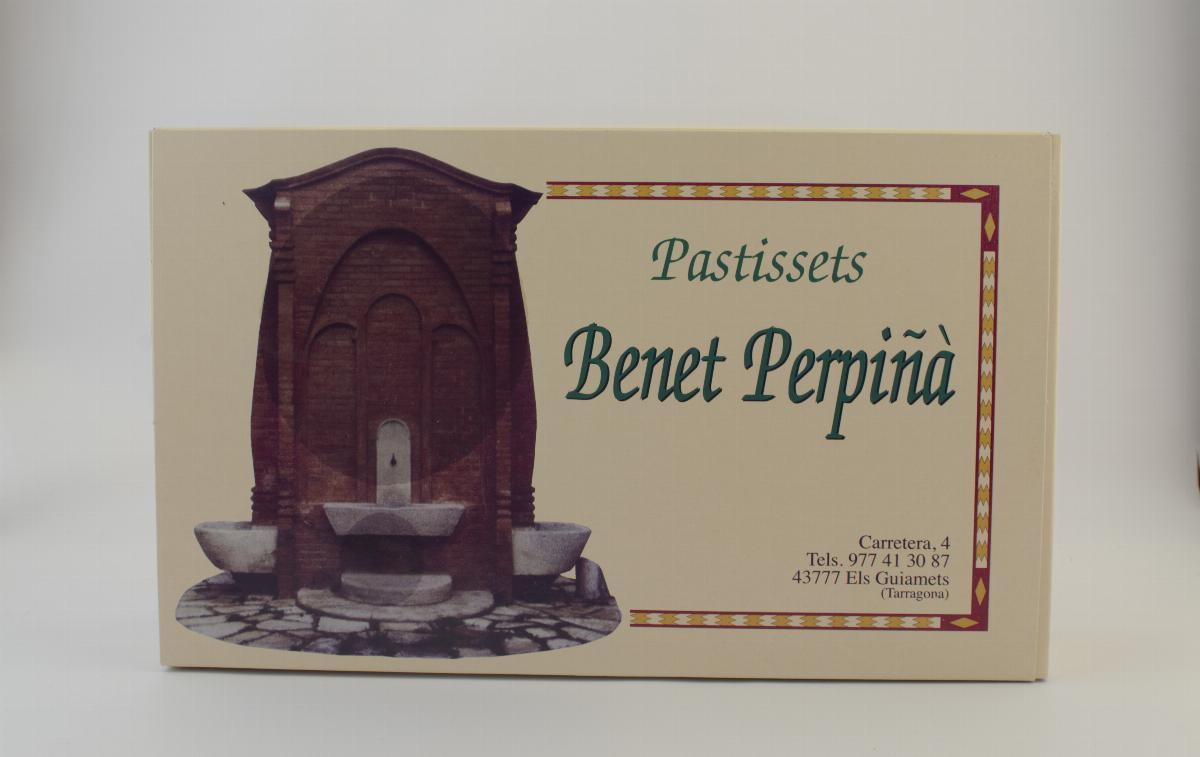 ×
Pastisset pastry filled with pumpkin jam from Benet Bakery, 16 unid (800g)
Price by unit - 1.00Kg.
Ref. EX006020
Characteristics
Pastisset from the Benet bakery in Els Guiamets (Tarragona), is a pastry of unfermented dough filled with angel's hair (jam made from Siam Pumpkin), it is a typical sweet dough from the Tierras de l'Ebro (Tarragona).
Nutritional information
Ingredients: Wheat flour, angel hair, sugar, sunflower oil, mistela (sweet wine) and anise.

Nutritional information per 100g: Energy 1719 KJ (417 Kcal), fats: 18.30g of which 2.17g saturated, 4.98g monounsaturated and 11.15g polyunsaturated, Protein 3.83g, Carbohydrates: 58.23g of which sugars 31,80g. Dietary fiber 2.1g RGS 20.6143 / CAT

Contains Gluten, may contain traces of egg, milk and nuts
---
Calculate management and delivery costs
If your country does not appear in the list, please send an e-mail to mestral@coopcambrils.com or call +34 977 369 511, and we will let you know the food customs requirements and the shipping costs.