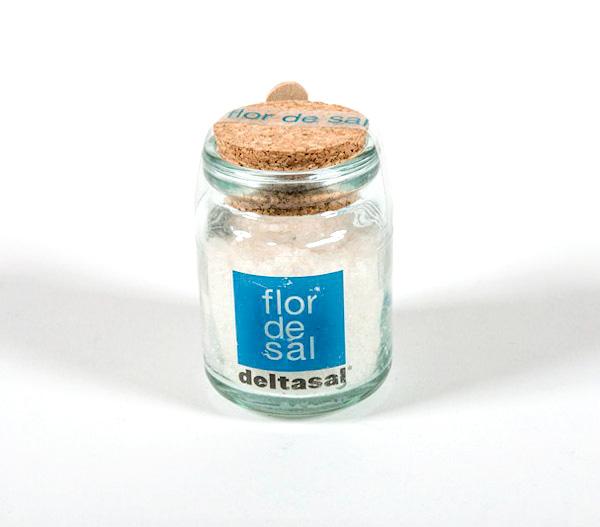 ×
Salt Deltasal Fleur de sel Glass jar 150 g
Price by unit - 0.40Kg.
Ref. EX006031
Characteristics
Salt flower from the Salines de la Trinitat (Ebro Delta Natural Park - Tarragona). It corresponds to the natural Flower of Salt that crystallizes on the surface of the water of the artisan crystallizers of our Traditional Salinas and that is collected by hand and daily.

Due to its high nutritional content, especially rich in trace elements and minerals, due to its completely different physical appearance from conventional salts or its origin, they offer consumers added value in flavor and experience.

Nutritional information per 100g: Energy: 0 KJ (0 kcal), Fats 0g, Protein 0g, Carbohydrates 0g, salt 100g.

Sodium chloride 90.666%, Potassium chloride 0.337% Magnesium chloride 1.089% Calcium sulfate 0.393% Magnesium sulfate 0.598%
Magnesium 3987.4 mg / kg Potassium 1765.7 mg / kg

Keep in a cool and dry place.