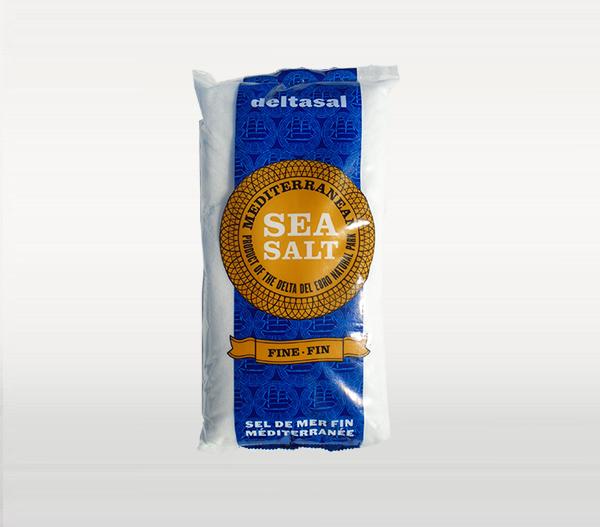 Sal Fina Marina 1 Kg leda
price by unit - 1.20Kg.
Ref. EX006401
Characteristics
Sal de Mar obtinguda de l'aigua de mar evaporada de forma natural mitjançant el vent i el sol a les Salines de la Trinitat locallitzades molt a prop de la Platja del Trabucador al Parc Natural del Delta de l'Ebre.

Ingredients: Sal de mar (51 a 69 mg/kg)

Informació Nutricional por 100g , Energia 0 KJ ( 0 Kca)l, Greixos 0, Hidrats de Carboni 0g, Proteïnes 0g, Sal 99,6g

Conservar en un lloc fresc i sec....
---
Calculate management and delivery costs
If your country does not appear in the list, please send an e-mail to mestral@coopcambrils.com or call +34 977 369 511, and we will let you know the food customs requirements and the shipping costs.