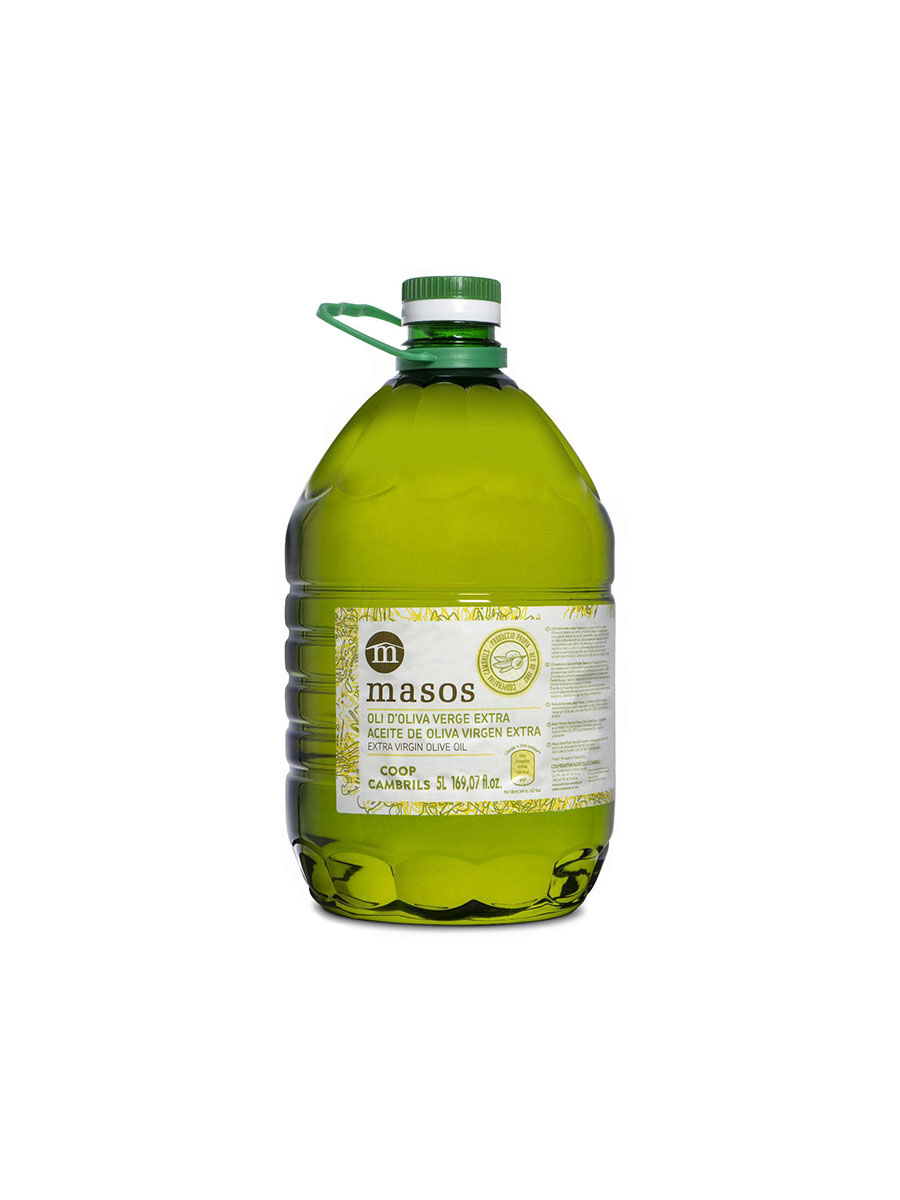 2 X Masos Extra Virgin Olive Oil, 4 liter green plastic bottle
price per box of 2 units - 7.80Kg.
Ref. MA000009
Characteristics
More than 10 years ago we developed this extra virgin olive oil. Initially it was consumed only locally and later on, in 2011, we created the Masos brand to give it a commercial significance.

The name Masos is related to the olive trees, as it is a place of Cambrils where they are cultivated in abundance. This evoo is made with a minimum of 50% of olive oil from arbequina variety and we complete the coupage with olive oil made from other local varieties as farga, sevillenca and empeltre... the result is an evoo with an acidity lower than 0.4%, balanced, easy on the palate and with an excellent price-quality ratio.

Nutritional information
Nutritional Facts (100ml): Energy value 3441 kJ / 837 kcal, Fat 93g, of which saturated 13g, Carbohydrates 0g, of which sugars 0g, Protein 0g, Salt 0g. Store olive oil in a dry, room termperature and dark place. Chemical analysis (max.): Acidity 0.4% | Peroxide 15 meq/kg | K270 0.15 | Wax 250 mg/kg.
---
Calculate management and delivery costs
If your country does not appear in the list, please send an e-mail to mestral@coopcambrils.com or call +34 977 369 511, and we will let you know the food customs requirements and the shipping costs.