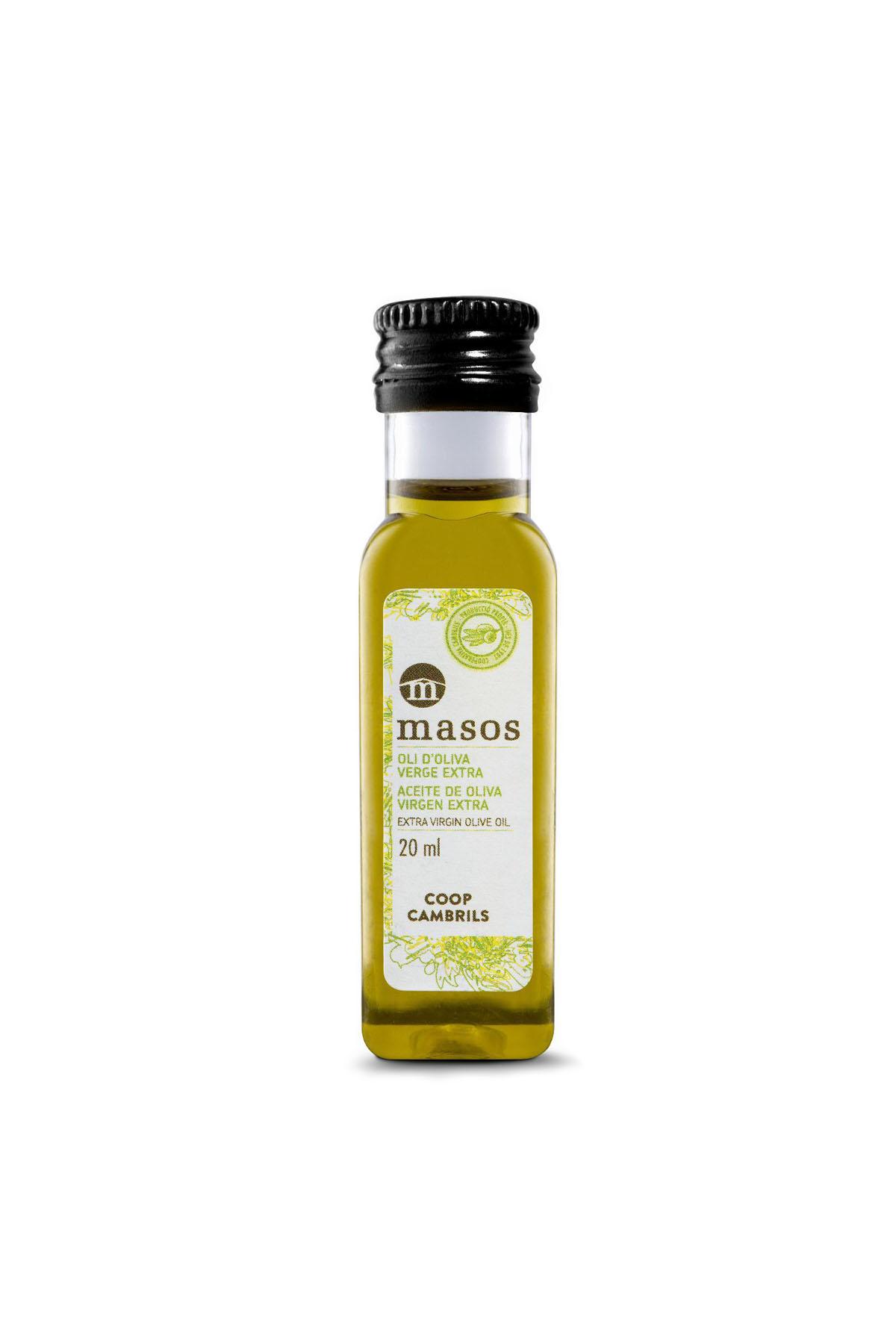 Masos Coupage Extra Virgin Olive Oil bottle SINGLE DOSE 40 x 20 ml
40 x 20ml - 1.09Kg.
Ref. MA000014
Characteristics
Special miniature or single dose format of PET in boxes of 40 units. If you are a hotel or restaurant please contact comercial@coopcambrils.com for professional formats.

We make this OOVE with a minimum of 50% oil from the Arbequina variety, complete with oil from the other varieties we grow in our area (forge, Sevillian and graft). The end result is an OOVE with an acidity of less than 0.4%, balanced, easy on the palate and with an excellent value for money.
Nutritional information
Nutritional information (per 100ml): Energy value 3441kJ / 837kcal, Fats 93g, of which saturated 13g, Carbohydrates 0g, of which sugars 0g, Proteins 0g, Salt 0g. Store in a dry, cool place and protected from light. Chemical analysis (maximum values): Acidity 0.4% Peroxide index 15 meq / kg | K270 0.15 | Ceres 250 mg / kg.
---
Calculate management and delivery costs
If your country does not appear in the list, please send an e-mail to mestral@coopcambrils.com or call +34 977 369 511, and we will let you know the food customs requirements and the shipping costs.