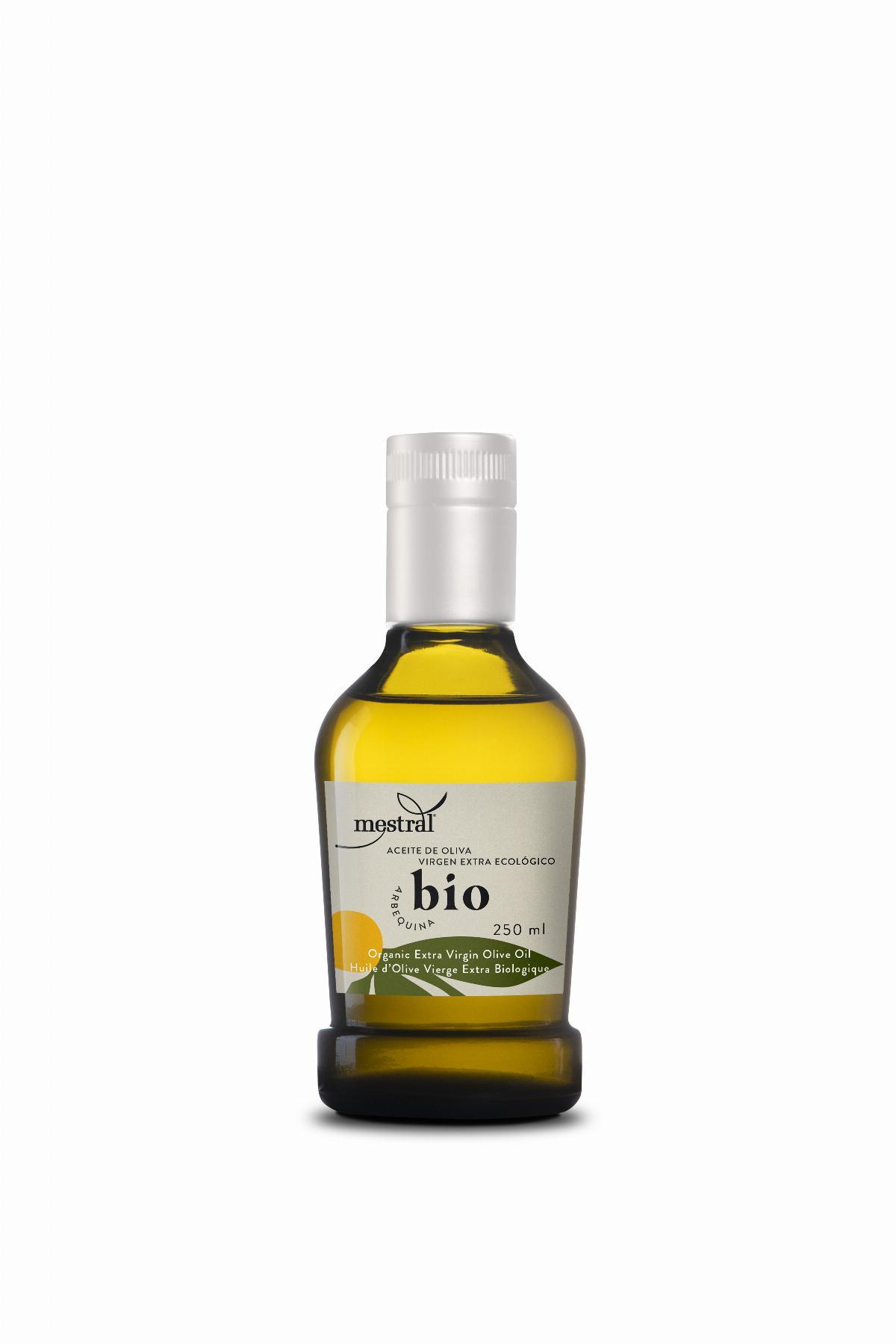 12 X Organic Mestral Extra Virgin Olive Oil glass bottle 250ml
price per box of 12 units - 6.06Kg.
Ref. ME000365
Characteristics
MESTRAL BIO , OUR COMMITMENT TO SUSTAINABILITY

Cooperativa de Cambrils, leading LIFE COOP2020 project, is committed to sustainability and respect for the environment. After a great effort we launched our new line Mestral BIO, where the main holder is Arbequina extra virgin olive oil with certification of Organic Farming. An EVOO with a huge personality. Presented in 250 ml glass bottles with a premium design.

The EVOO has an acidity below 0.2% and fruity level over 4 points. Fruity profile, very balanced, that coexists with other flavors without altering the taste of its dishes, perfect for people who want to start in the world of extra virgin olive oil.
Nutritional information
Nutritional Facts (100ml): Energy value 3441 kJ / 837 kcal, Fat 93g, of which saturated 13g, Carbohydrates 0g, of which sugars 0g, Protein 0g, Salt 0g. Store olive oil in a dry, room temperature and dark place. Chemical analysis (max.): Acidity 0.2% | Peroxide 15 meq/kg | K270 0.15 | Wax 250 mg/kg.
---
Calculate management and delivery costs
If your country does not appear in the list, please send an e-mail to mestral@coopcambrils.com or call +34 977 369 511, and we will let you know the food customs requirements and the shipping costs.