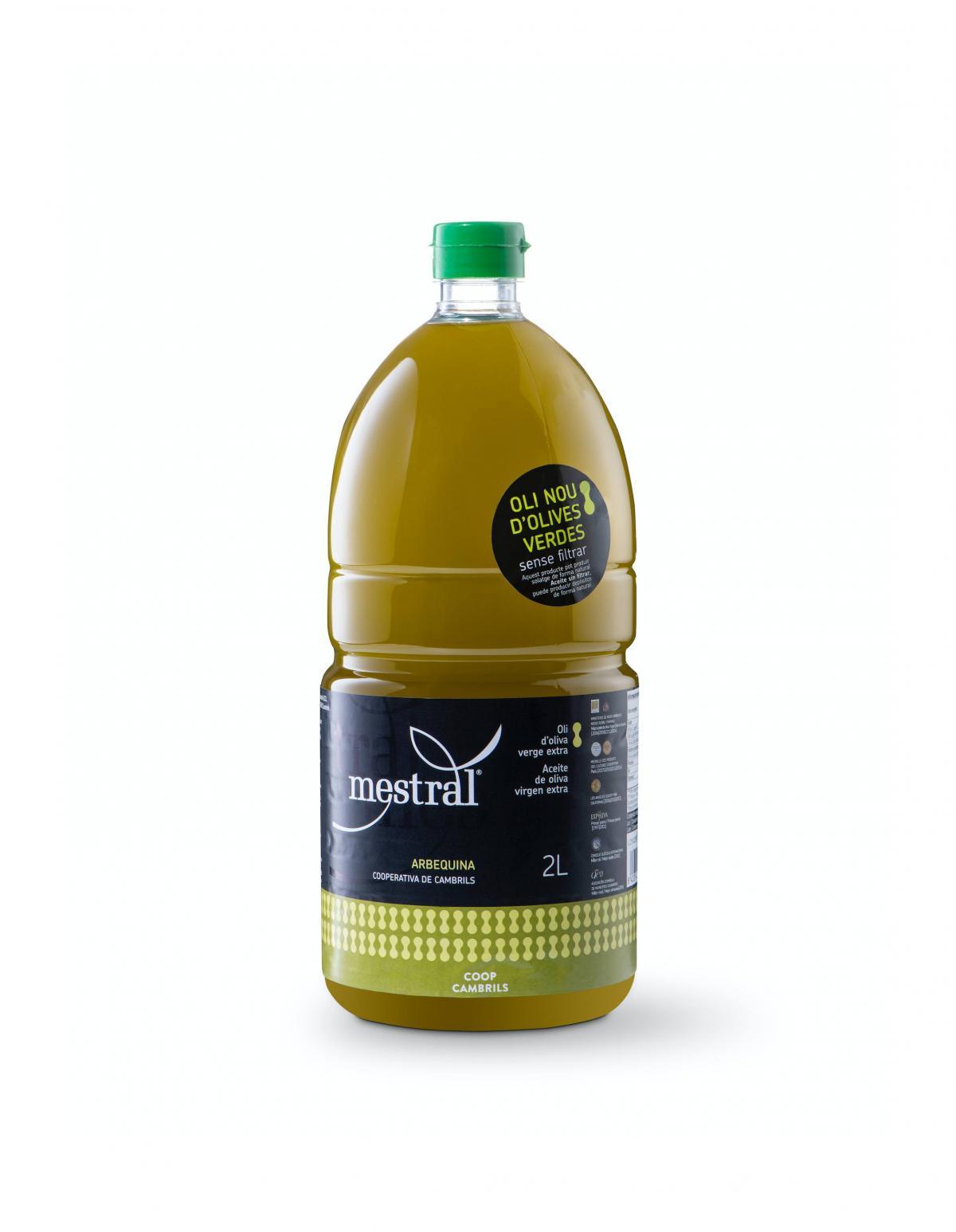 6 X Mestral Extra Virgin Olive Oil unfiltered PET 2 L
price per box of 6 units - 11.89Kg.
Ref. BO000374
Characteristics
Unfiltered Extra Virgin Olive Oil, produced from green olives from the 2021 harvest. It is a product that is for sale in a limited way, the authentic olive juice, with unique freshness and texture.

The Cooperativa Agrícola de Cambrils has IFS (2018) and proximity product certifications. OOVE Mestral has a maximum acidity of 0.2% and has been made with exhaustive temperature control.

Conservation Considerations. The unfiltered oil from early harvest is an oil for quick consumption, it is recommended to do it in 2-3 months, if you want to extend its life it is necessary to filter it and change the container, eliminating the sediment formed.
Nutritional information
Nutritional information (100ml): Energy value 3441 kJ / 837 kcal, Fat 93g, of which saturated 13g, Carbohydrates 0g, of which sugars 0g, Proteins 0g, Salt 0g. Store in a cool, dry place protected from light. Chemical analysis (maximum values): Acidity 0.2% | Peroxide value 15 meq / kg | K270 0.15 | Waxes 250 mg / kg.
---
Calculate management and delivery costs
If your country does not appear in the list, please send an e-mail to mestral@coopcambrils.com or call +34 977 369 511, and we will let you know the food customs requirements and the shipping costs.