THE ESSENCE OF THE MEDITERRANEAN
The land's treasures
With olive trees and ancient traditions, caressed by the mistral breeze, sun-drenched and watered with rain in the Mediterranean climate, we combine the legacy of our ancestors with the latest technologies to produce an extra virgin olive oil with a unique quality and flavour.
INNOVATION, TECHNOLOGY AND TRADITION
Our mill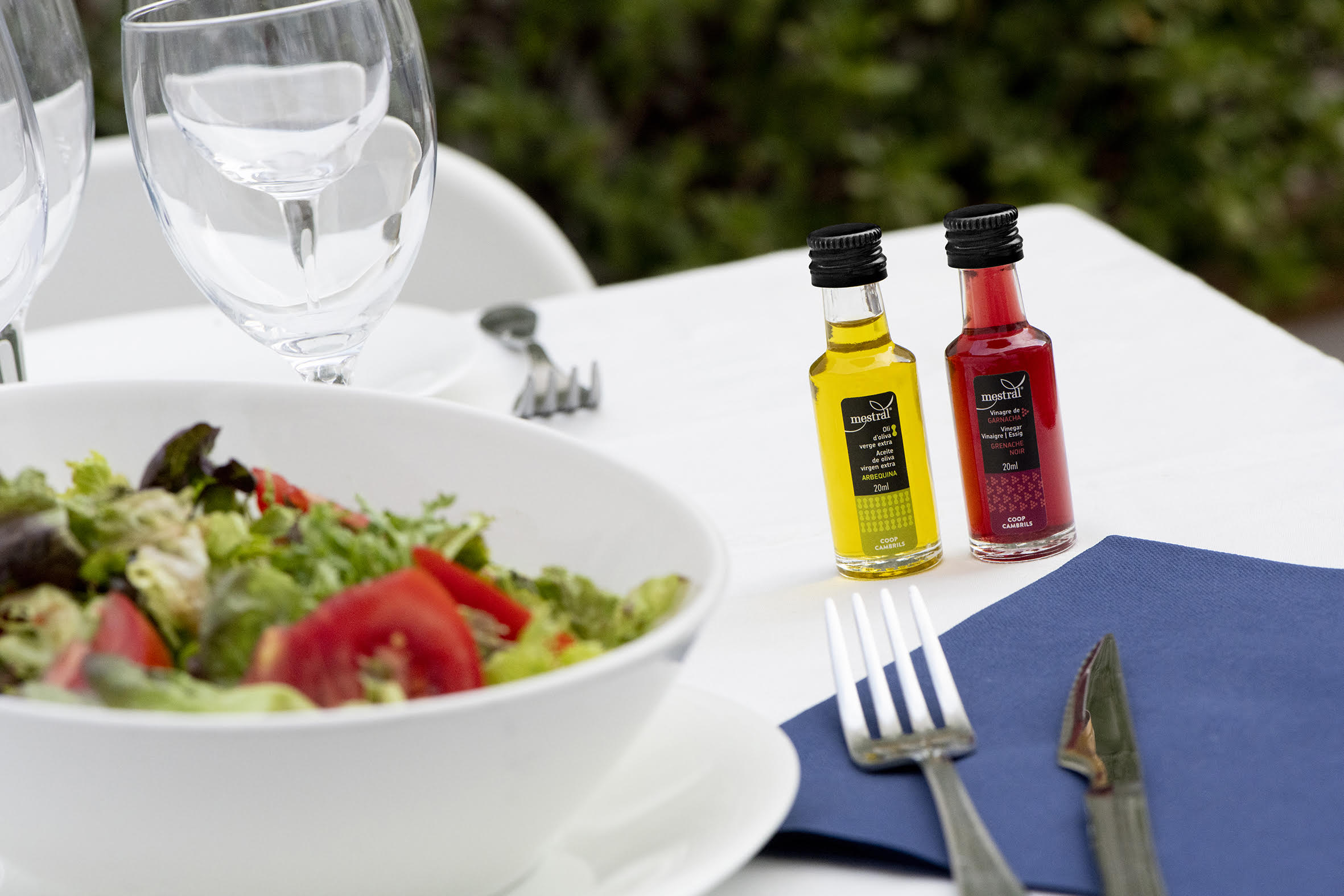 Mestral Arbequina Extra Virgin Olive Oil SINGLE DOSE bottle 40 x 20 ml
08/06/2020
This new format is designed both for the Horeca companies , which has received it with a very good acceptance, and for sale in retail
The Cambrils cooperative has begun marketing extra virgin olive oil and Mestral Grenache vinegar in single-dose formats, adapted to the new regulations for restaurants and hotels in response to the coronovarius pandemic.
From the Cooperativa de Cambrils we have adapted to the new regulations and the needs of the sector. During thes...
CONTINUE READING
OUR FARMERS
Living from the earth, living on the land
The farmers of today drink from the experience of their predecessors and continue to work this fertile land in a privileged environment.
Mediterranean crop. Ancestral landscape
The olive tree is part of the Mediterranean landscape. Its adaptation to its environment has turned it into an emblematic tree.
Olive farming: tradition and innovation
The cooperative collects the work of about three hundred farmers who join efforts to obtain a better product and a higher yield. Despite the automation of this field, in traditional farms we continue combing olive trees by hand.
From the ground sheet to the mill
Lay out the ground sheet, comb all the branches for olives, gather up the ground sheets, tip the olives into the tractor, and off to the mill.
Children of the Earth
Our olive farmers continue to cultivate olive trees that their grandparents and great grandparents tool care of, who have seen their children, grandchildren and great-grandchildren grow up. A centuries-old tradition rooted in the land.
From the good, the best
We choose the best harvest time to obtain the best oil, always depending on the mistral wind; until that unforgettable moment when we have our first taste of the new oil on bread.