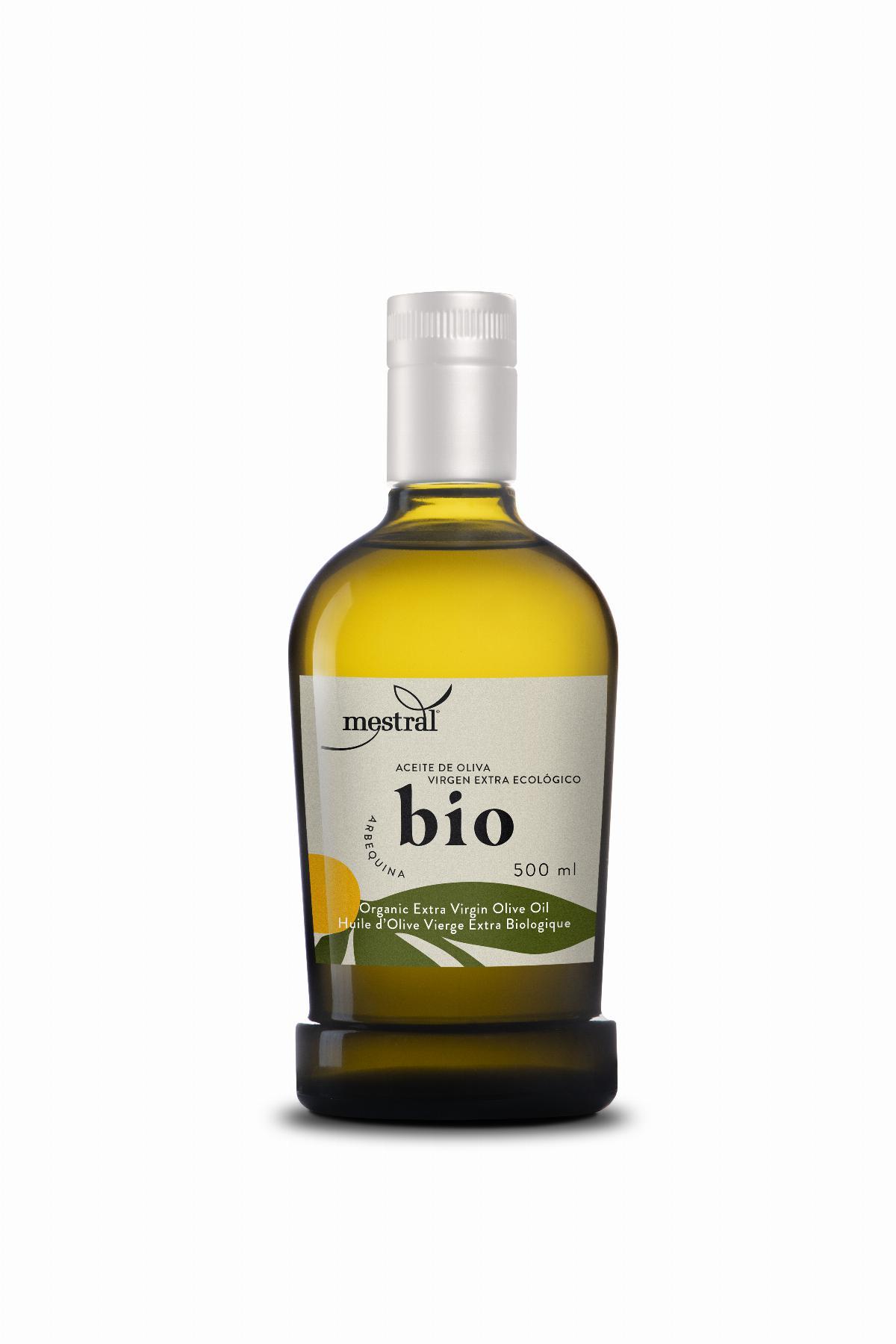 ×
6 X Extra Virgin Olive Oil Mestral BIO agric. Ecological bot. 500 ml 100% arbequina
Price per box of 6 units - 5.74Kg.
Ref. BO000510
Characteristics
MESTRAL BIO, UNA NOVA APOSTA PER LA SOSTENIBILITAT. La Cooperativa de Cambrils, com a líder del projecte LIFE COOP2020, fa anys que aposta fermament per la sostenibilitat. Després d'un gran esforç, vam llançar al mercat la nostra nova línia Mestral BIO: un oli d'oliva arbequina verge extra de gran personalitat amb certificació d'Agricultura Ecològica.
Es presenta en format vidre premium amb tap DOP de 500 ml

L'?OOVE BIO Mestral té una acidesa màxima de 0,2% i ha estat elaborat amb control de temperatura exhaustiu. OOVE de perfil fruitat madur d'olives de collita primerenques, molt equilibrat, ideal per a iniciar-se en el món de l'oli d'oliva verge extra. Informació nutricional (per 100ml): Valor energètic 3441kJ / 837kcal, Greixos 93g, de les quals saturats 13g, Hidrats de carboni 0g, dels quals sucres 0g, Proteïnes 0g, Sal 0g. Conservar en lloc sec, fresc i protegit de la llum. Anàlisi químic (valors màxims): Acidesa 0.2% | Índex de peròxids 15 meq/kg | K270 0.15 | Ceres 150 mg/kg.
---
Calculate management and delivery costs
If your country does not appear in the list, please send an e-mail to mestral@coopcambrils.com or call +34 977 369 511, and we will let you know the food customs requirements and the shipping costs.