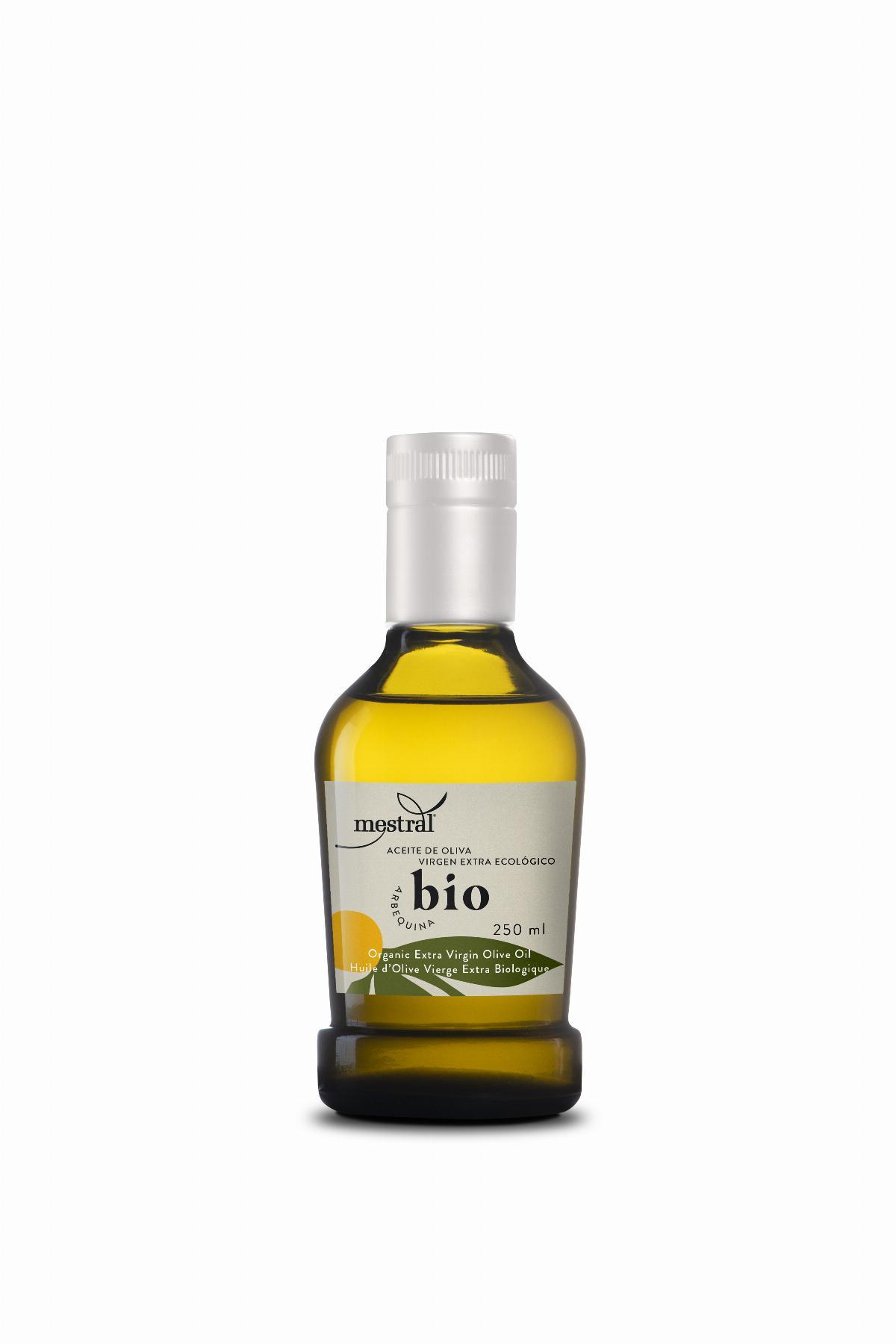 ×
12 X Extra Virgin Olive Oil Mestral BIO agric. Ecological bot. 250 ml 100% arbequina
Price per box of 12 units - 6.06Kg.
Ref. BO000511
Characteristics
MESTRAL BIO, A NEW COMMITMENT TO SUSTAINABILITY. The Cambrils Cooperative, as leader of the LIFE COOP2020 project, has been firmly committed to sustainability for years. After a great effort, we launched our new Mestral BIO line on the market: an extra virgin Arbequina olive oil with a great personality with Organic Farming certification.

It comes in a 250ml bottle format.

OOVE BIO Mestral has a maximum acidity of 0.2% and has been produced with exhaustive temperature control. OOVE with a ripe fruity profile from early harvest olives, very balanced, ideal for getting started in the world of extra virgin olive oil.
Nutritional information
Nutritional information (per 100ml): Energy value 3441kJ / 837kcal, Greixos 93g, of the saturated quals 13g, Carbohydrates 0g, of the sugar quals 0g, Proteins 0g, Salt 0g. Store in a dry oven, fresh and protected from light. Chemical analysis (maximum values): Acidesa 0.2% | Peroxide index 15 meq/kg | K270 0.15 | Ceres 150mg/kg.