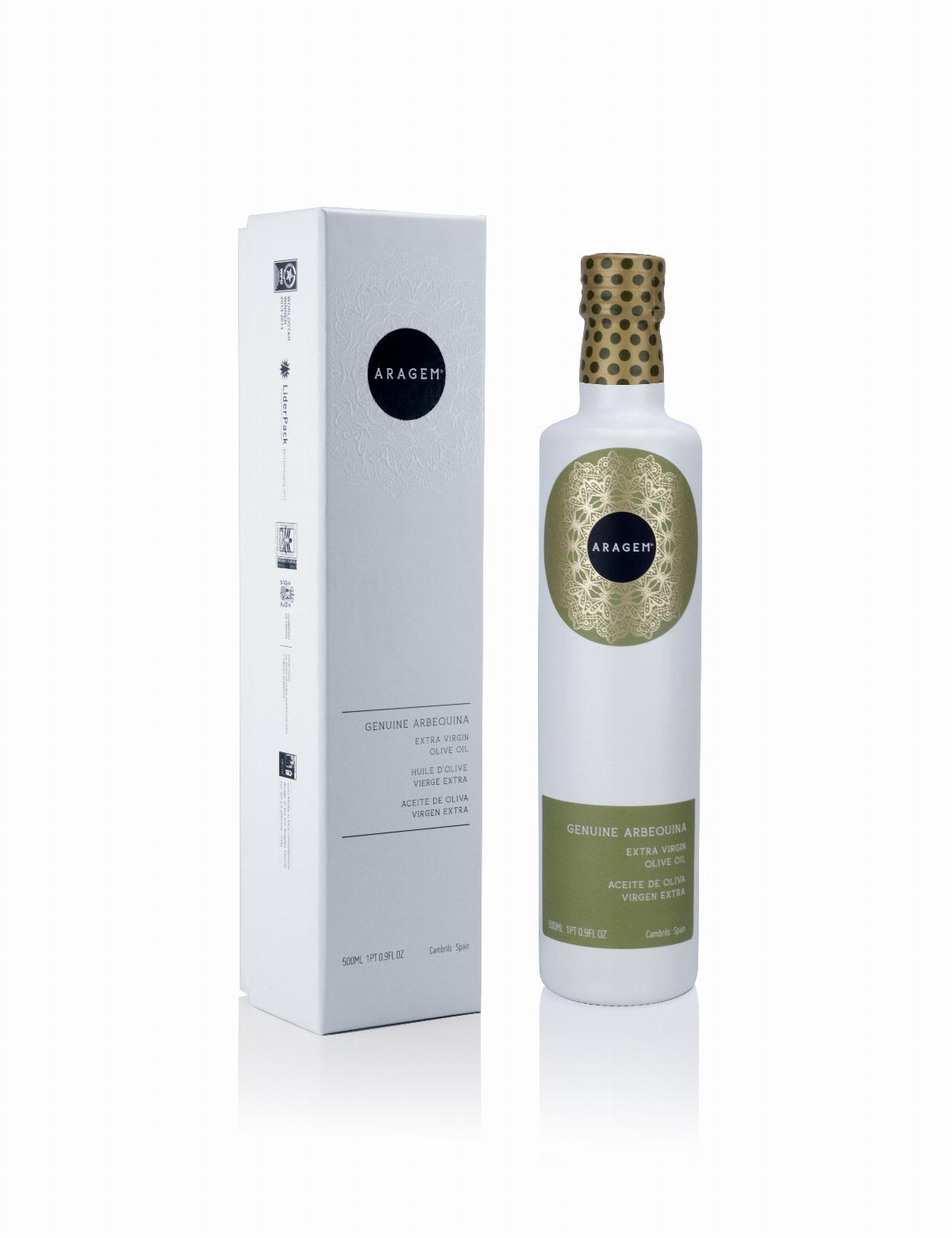 6 X Aragem gift pack Extra Virgin Olive Oi bot. 500 ml 100% arbequina
price per box of 6 units - 6.38Kg.
Ref. BO000513
Characteristics
Oli d'oliva verge extra varietat arbequina amb certificació QVExtra. Perfil fruitat, molt equilibrat. Presentat en caixa - estoig de regal i packaging premiat amb premi Woldstar.
Informació nutricional (per 100ml): Valor energètic 3441kJ / 837kcal, Greixos 93g, de les quals saturats 13g, Hidrats de carboni 0g, dels quals sucres 0g, Proteïnes 0g, Sal 0g.
Anàlisi químic (valors màxims): Acidesa 0.2% | Índex de peròxids 15 meq/kg | K270 0.15 | Ceres 150 mg/kg.
Conservar en lloc sec, fresc i protegit de la llum.

Aragem és un homenatge als nostres avantpassats. Ells ens han transmès de generació en generació la cultura de la dieta mediterrània. El seu esforç diari en el camp, la cura dels cultius, l'elecció de productes de qualitat i la combinació de les proporcions exactes a la cuina ... aquests són els elements que han fet d'aquesta la dieta més saludable que existeix. Sense dubtes la senzillesa de la cuina tradicional ens donen els millors records de la nostra infància.
---
Calculate management and delivery costs
If your country does not appear in the list, please send an e-mail to mestral@coopcambrils.com or call +34 977 369 511, and we will let you know the food customs requirements and the shipping costs.