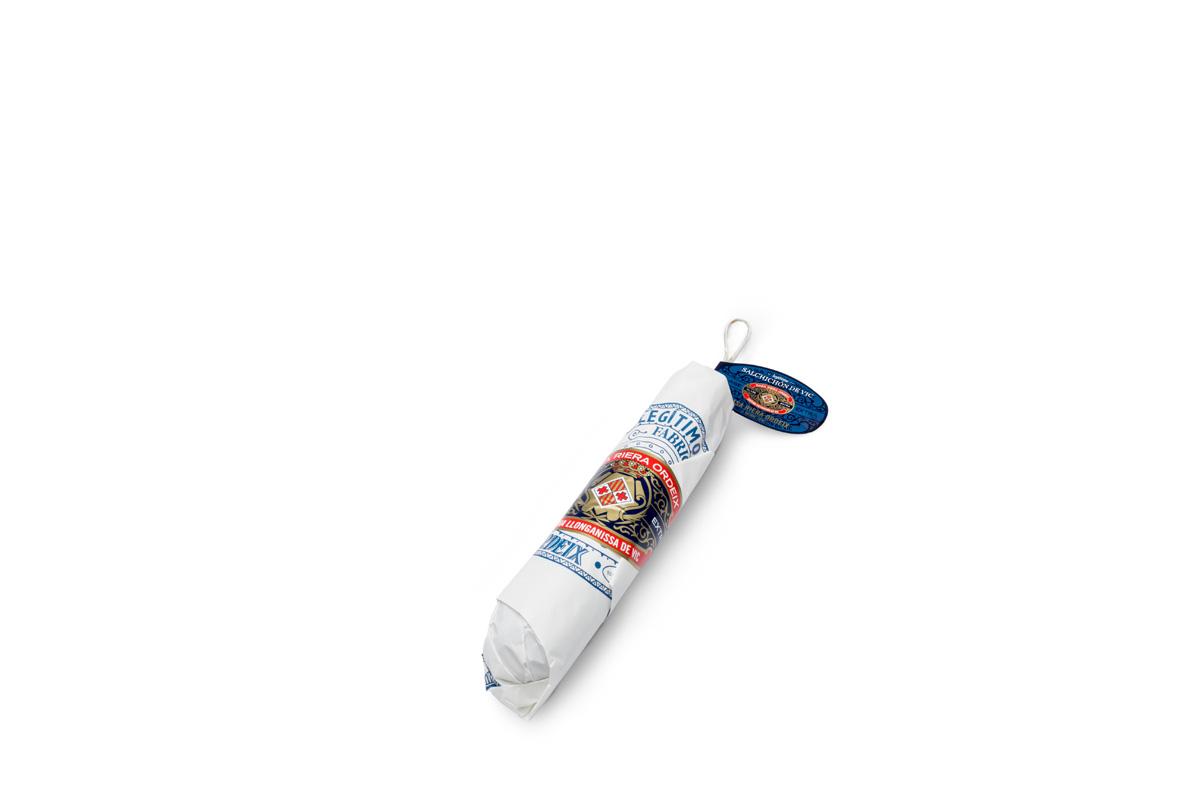 ×
Legitimate Vic Salchichón IGP Casa Riera Ordeix 300 g vacuum
Price by unit - 0.50Kg.
Ref. EX000726
Characteristics
The Legitimate Vic Sausage from Casa Riera Ordeix is unique. It is distinguished by its color, texture and taste. Its aroma is able to transport us through time and geography. It is a genuine product, with Protected Geographical Indication (PGI) since 2002, which concentrates the know-how of more than 160 years of history.

The minimum natural cure of 90 days that gives the Vic Sausage of Casa Riera Order an inimitable bouquet.
Nutritional information
Ingredients: ham, bacon and lean sow, salt, pepper. Natural bodell
Gluten free and lactose free.

Nutritional information per 100g: Energy: 1571 KJ (377 kcal), fats 27.5g (of which saturated 4.5g), protein 31.5g, carbohydrates 2.1 (of which sugars 2.1), salt 2 , 3g.

Keep in a cool, dry place.