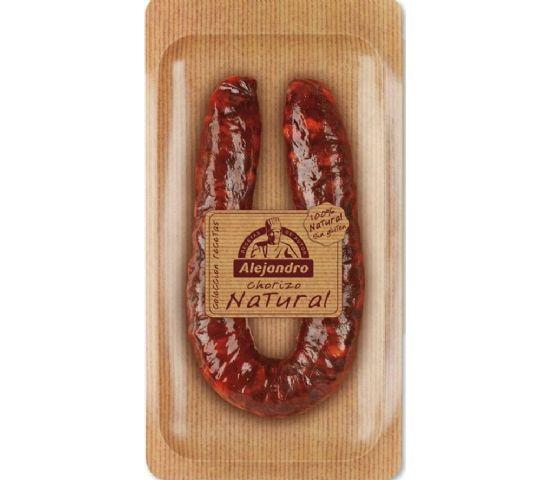 ×
Natural Sausage 'Chorizo' from La Rioja Alejandro shape string 250 g
Price by unit - 0.40Kg.
Ref. EX000799
Characteristics
The philosophy of Embutidos Alejandro is to use natural products to get the maximum flavor, making them healthier and always with a traditional touch. None of their sausages contain preservatives or dyes, their slogan is "Taste and Health".
Nutritional information
Ingredients: Pork, paprika, salt and spices. Gluten and lactose free

Nutritional information per 100g: Energy 1921 KJ (461 kcal), fats 39g (of which saturated 16g), carbohydrates 1.6g (of which sugars 1.6g), Protein 26g, salt 3g.