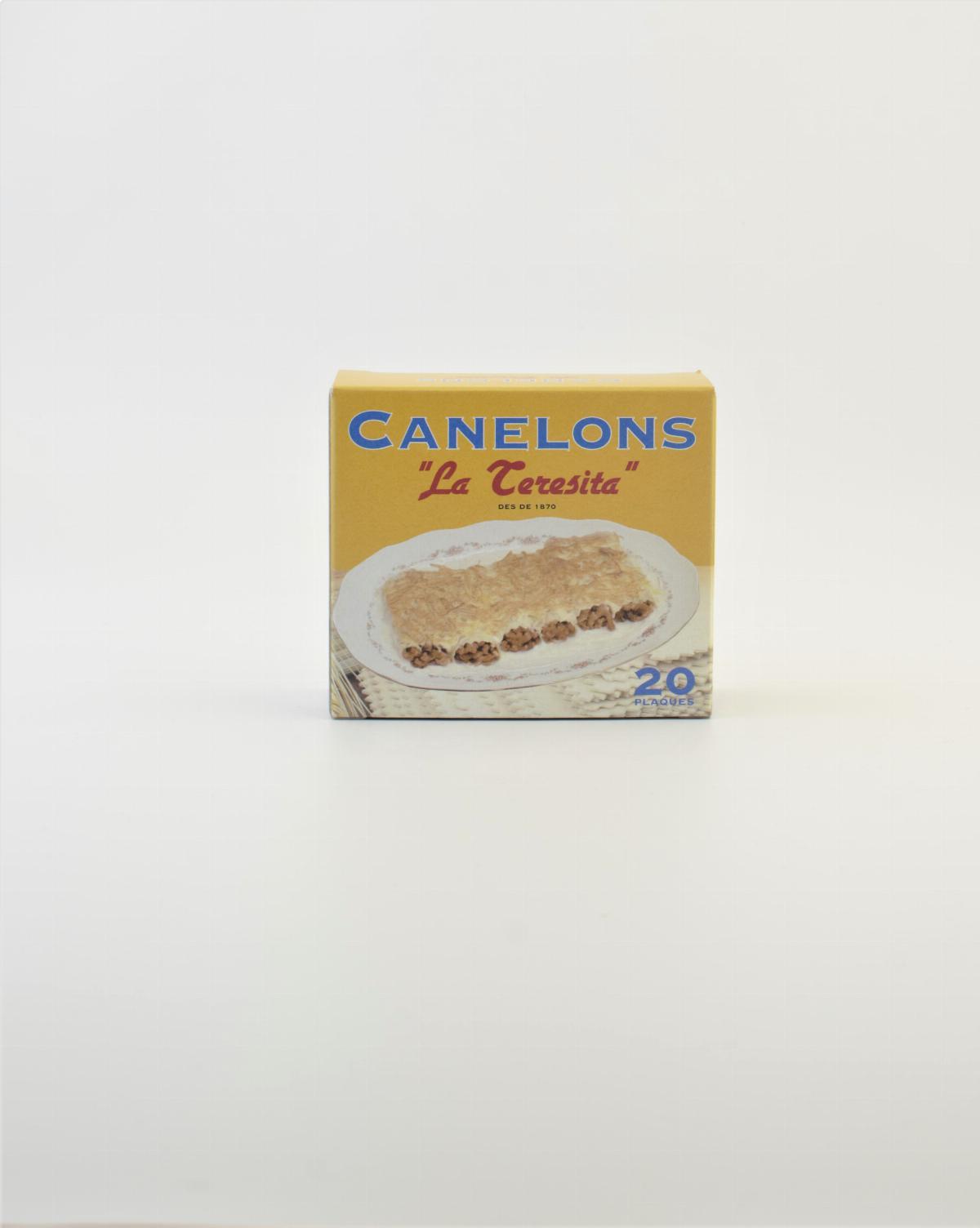 ×
Canneloni Pasta - La Teresita - 20 units - 115 g
Price by unit - 0.25Kg.
Ref. EX002089
Characteristics
Traditional cannelloni plates La Teresita de Vilafranca del Penedès. Content: 20 units.

They are prepared by dipping the plates in boiling water for 10-12 minutes, then they are allowed to cool, filled with minced meat, spinach, mushrooms, seafood, ... and then gratin if necessary.

Ingredients: wheat semolina.

Nutritional information per 100g: Energy 1434KJ (350 Kcal), Fats 1g (of which saturated 0.1g), Proteins: 11.5g, Carbohydrates 74g (of which sugars 2.6g), Dietary fiber 1.30g, salt <0.1g
---
Calculate management and delivery costs
If your country does not appear in the list, please send an e-mail to mestral@coopcambrils.com or call +34 977 369 511, and we will let you know the food customs requirements and the shipping costs.