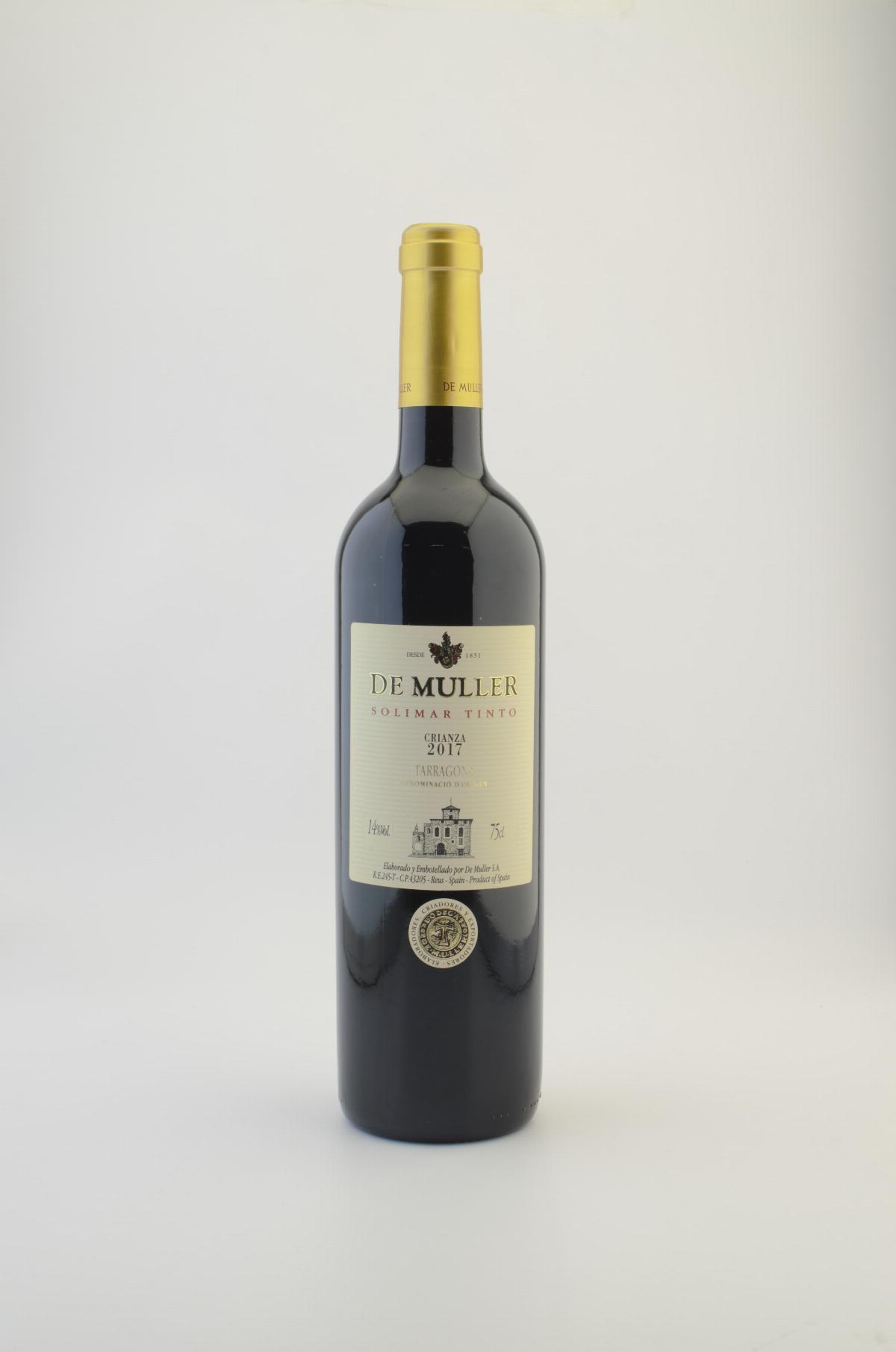 Red Wine Solimar De muller DO Tarragona 75 cL
price by unit - 1.30Kg.
Ref. EX002556
Characteristics
Encertat coupage de les varietats Cabernet Sauvignon i Merlot procedent de les vinyes de la Finca Mas de Valls (Tarragona) propietat del Celler De Muller, posteriomnet a la vinificació s'ha envellit 12 mesos en botes de roure francès.
..
Tast: Color grana, en nas exibeix un aroma complexe, on podem destacar fumats i espècies degut a la criança en botes de roure francès. En boca es presenta càlid
sedós, però també és un vi fresc en boca. Maridatge: carns blanques, embutits, formatges,... Temperatura de servei 16-18º.

Graduació alcohòlica: 14%, Conté sulfits
---
Calculate management and delivery costs
If your country does not appear in the list, please send an e-mail to mestral@coopcambrils.com or call +34 977 369 511, and we will let you know the food customs requirements and the shipping costs.