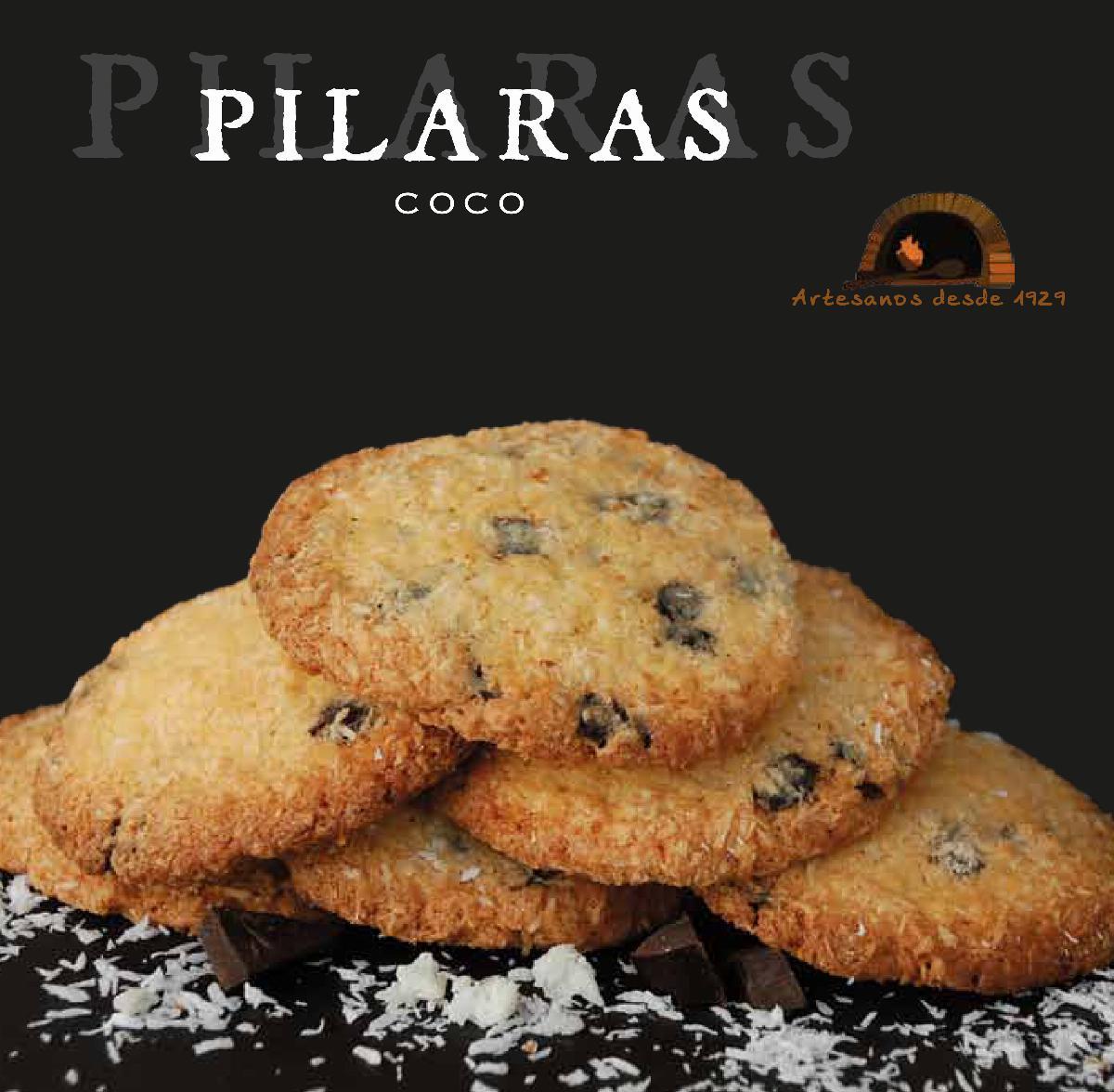 ×
Butter Cookies Coconut Pilaras Sesplugues 250 g
Price by unit - 0.50Kg.
Ref. EX002996
Characteristics
Pilaras cookies are handmade butter cookies baked in our Sesplugues wood oven in Alcampell (Huesca). Put on sale in 2014 after several weeks researching with new elaborations to finally obtain a different cookie.

The name Pilaras comes from the custom in small towns of calling each house by a name. The house where our facilities are located since 1929 has always been called the PILARA house.
Nutritional information
Ingredients: Wheat flour, coconut, butter, sugar, egg, cocoa topping: (sugar, partially hydrogenated vegetable fat, defatted cocoa, emulsifier E322, E492 and aroma.

Nutritional Information per 100g: Energy 1,880 kJ (448 kcal), Fats 18g (of which saturated 12g), Carbohydrates 62g (of which sugars 27g), Dietary Fiber 4.8g, Proteins 7.5g, Salt 0.94g

Contains gluten, butter, egg.
---
Calculate management and delivery costs
If your country does not appear in the list, please send an e-mail to mestral@coopcambrils.com or call +34 977 369 511, and we will let you know the food customs requirements and the shipping costs.