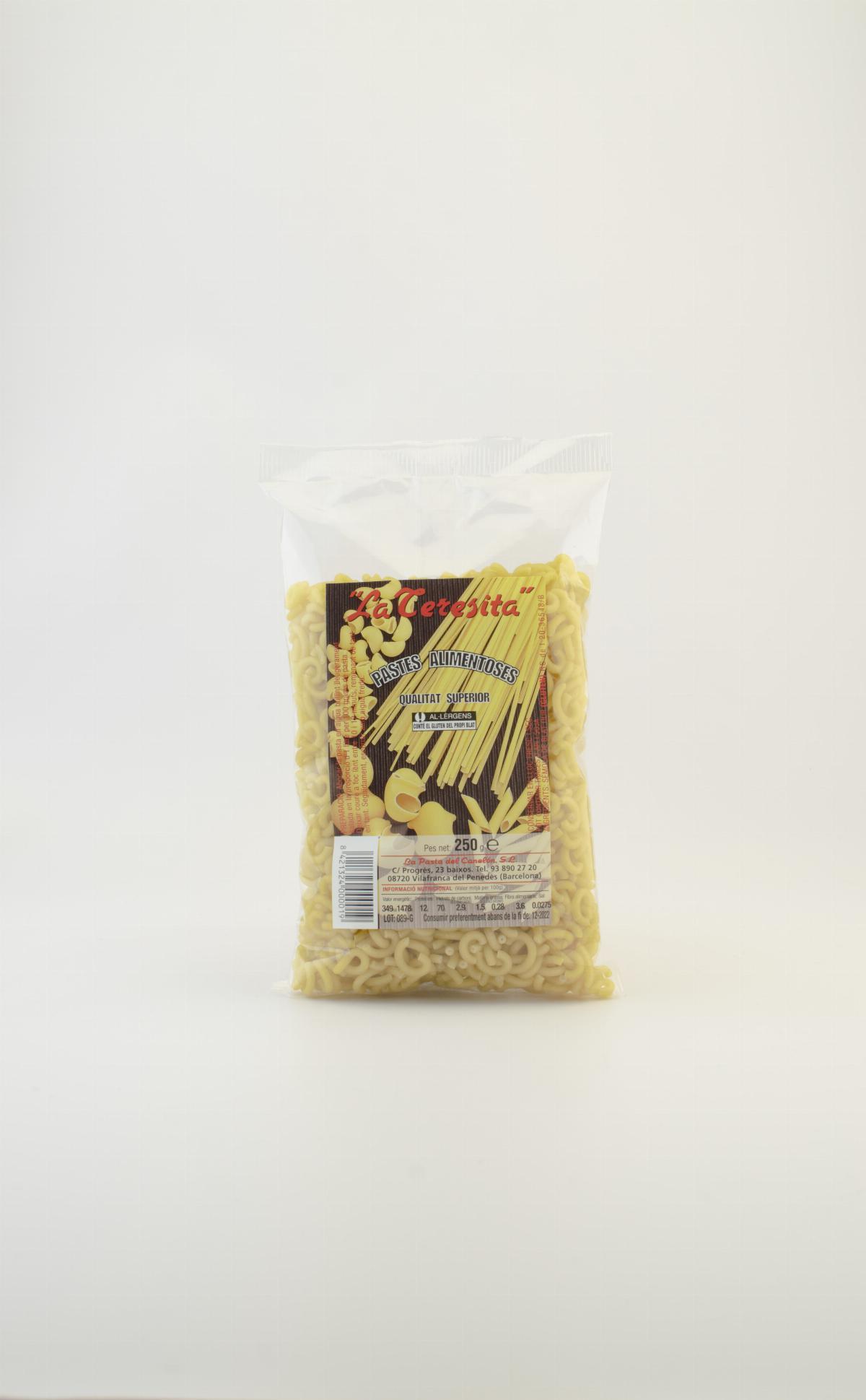 ×
La Teresita Traditional pasta fideua La Teresita 250g
Price by unit - 0.40Kg.
Ref. EX006112
Characteristics
Pasta tradicional de sèmola de blat dur en forma de fideus de fideuà amb forat interior, fabricació a La Teresita de Vilafranca de Penedès. Contingut: 250g.

Es preparen submergint la pasta en brou bullint durant 10-12 minuts, remenant de tant en tant i amb una proporció d'1 litre per 100g de pasta. És una pasta utilitzada tradicionalment per a fer la fideuà, plat típic de Gandia.
Nutritional information
Ingredients: sèmola de blat dur.

Conté gluten i pot contenir traces d'api i soja.

Informació nutricional per 100g: Energia 1478J (349 kcal), Greixos 1,5 g (dels quals saturats 0,28g), Proteïnes: 12g, Hidrats de Carboni 70g (dels quals sucres 0g), Fibra alimentària 3,6g, sal <0,1g
---
Calculate management and delivery costs
If your country does not appear in the list, please send an e-mail to mestral@coopcambrils.com or call +34 977 369 511, and we will let you know the food customs requirements and the shipping costs.